If You're Going to be in Redlands or San Bernardino This Weekend...
Editor's Note:
This article previously appeared in a different format as part of The Atlantic's Notes section, retired in 2021.
… please come to the first American Futures conference at the University of Redlands, on Friday evening, January 29, and Saturday during the day. You can find agenda and sign-up information here.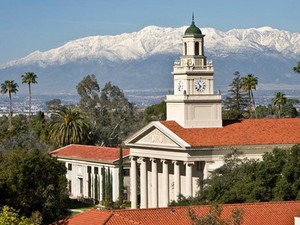 At the conference, my wife Deb and I will be discussing what we have found in our past two-plus years of traveling around the country for our American Futures project — which will also be the subject of a cover-story package, with articles by both of us, in the forthcoming March issue of the magazine. (Subscribe!) One of the themes of that presentation is how much more functional American governance and civil-society seem at the city-by-city level than they do, at the moment, on the national scale.
At the conference, mayors whose strategies and records we've chronicled in this project will speak about what they've done, how they did it, and what lessons can be gleaned from, and applied more broadly, from the stories of their towns. They will include Rusty Bailey, mayor of Riverside, California; Don Ness, who recently completed two terms as mayor of Duluth, Minnesota; Ashley Swearengin, in her second term as mayor of Fresno, California; Nan Whaley, beginning her third year as mayor of Dayton, Ohio; and Knox White, who as mayor of Greenville, South Carolina, since 1995 is the longest-serving mayor in that city's history.
Plus at least one and maybe more Bonus Mayors! And a session on GeoDesign at the Redlands-based software company Esri, one of our partners in this project.
I can tell you first-hand that these mayors all have very interesting personal and civic stories to tell. You're likely to keep hearing about them (and not just from me) over the years. If you'll be in the vicinity, please check out the site for more info and come by.