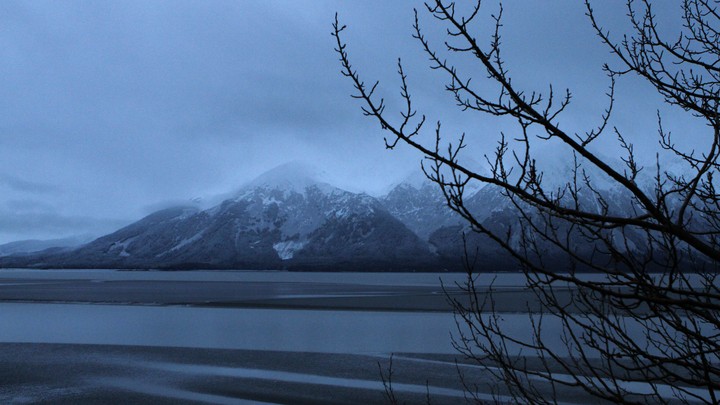 Updated January 24 at 2:35 p.m. EST
Some Alaskans were woken up in the middle of the night by a 7.1-magnitude earthquake that rattled buildings, knocked out power for thousands, and led to some evacuations.
The earthquake struck Sunday at 1:30 a.m. local time in the area of Old Iliamna, about 162 miles south of Anchorage, said the U.S. Geological Survey. The Alaska Earthquake Center recorded about 30 aftershocks in the first two-and-a-half hours after the quake. The largest, at 3:37 a.m. local time, was measured at magnitude 4.3.
There is no threat of a tsunami as a result of the quake. There have been no reports of injuries so far.
At least 10,000 people lost power in the Anchorage area. The city's fire department said in a tweet that it is "very busy with reports of gas odors, alarm systems sounding, broken water lines, etc."
Residents of 20 homes in the Kenai Peninsula, where the earthquake was centered, were evacuated following reports of gas leaks, according to Alaska's KTUU-TV. One home caught fire and exploded hours after the quake, according to the AP.
The earthquake damaged Kalifornsky Beach Road, just off the Sterling Highway, one of two highways in the peninsula:
A closer look at the #AKquake damage to K-Beach Road. Zach Moore & Myles Thomas photos. https://t.co/k8k4DQIQ0T pic.twitter.com/vZ9SieO0XM

— KTUU.com (@Ch2KTUU) January 24, 2016
Some Alaskans took to social media to share their experience of feeling tremors, report power outages, and post photos of shattered wall decorations or items strewn about grocery-store aisles.
Southern Alaska is prone to earthquakes, according to USGS. On March 27, 1964, the area experienced a 9.2-magnitude quake, the most powerful earthquake recorded in the United States and the second-most powerful earthquake recorded in world history.
Perhaps the frequency of seismic activity explains this great response from an Anchorage resident:
Back to bed. Tell me the magnitude in the morning. #akquake

— Sebastian G.S. (@NewsGumshoe) January 24, 2016
We want to hear what you think about this article. Submit a letter to the editor or write to letters@theatlantic.com.