Another Chicago Police Shooting, This Time With No Charges
State's Attorney Anita Alvarez announced she would not prosecute an officer in the October 2014 death of Ronald Johnson.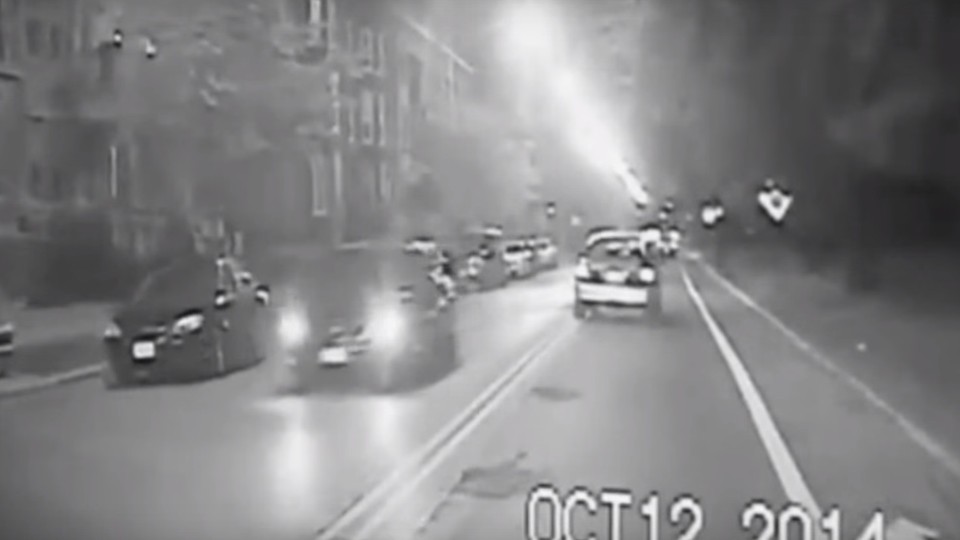 It's another week in Chicago with prosecutors releasing a video of police shooting a black man in the back. But unlike the killing of Laquan McDonald, the death of Ronald Johnson won't result in any charges, State's Attorney Anita Alvarez said Monday.
Johnson was shot by officers in October 12, 2014. The video of his death was released following lawsuits from his family. Taken from a dashcam, it's grainy and not nearly as immediately legible as the video of McDonald's death, which has galvanized opponents of the Chicago Police Department, sparked protests, and toppled the department's chief. During a news conference Monday on the Johnson case, prosecutors narrated the video to explain what was happening.
Prosecutors said there had been reports of gunfire before Johnson was killed. Johnson was in a car that had had a window shot out, and they said a witness said Johnson had cocked a gun and told the driver to return to where the shots had been fired. He was running on foot when he was shot.
Alvarez said officers had good reason to believe Johnson was a danger to them, noting that they retrieved a gun at the scene. The Chicago Tribune reports:
She said Johnson posed an immediate threat to the officers and anyone in that area of Washington Park, meaning [Officer George] Hernandez was warranted in using deadly force. To show how such events can quickly turn tragic for police, Alvarez also played a video of an unrelated shooting in which a fleeing suspect had shot and wounded an officer giving chase.
In addition, Alvarez said the FBI had viewed the video and decided not to investigate.
Lawyers for Johnson's family charge the police planted the gun at the scene, and say there's no weapon visible in the video—truthfully, it's hard to pick much out in the video at all. But it's not surprising the honesty of the police would become an issue in the case. In the McDonald case, at least five officers gave accounts directly contradicted by the video. Also on Monday, the Department of Justice announced it would launch an investigation into the Chicago Police Department. (Brentin Mock lays out the long, ignominious reasons for that here.) Since the video of McDonald's death was released just before Thanksgiving, there have been calls for Alvarez and Mayor Rahm Emanuel to step down as well.
Alvarez said though she was not pressing charges, the city's Independent Police Review Authority is investigating. That may not be much consolation, though. IPRA, too, has come under intense scrutiny, and on Monday Emanuel forced the resignation of its leader.