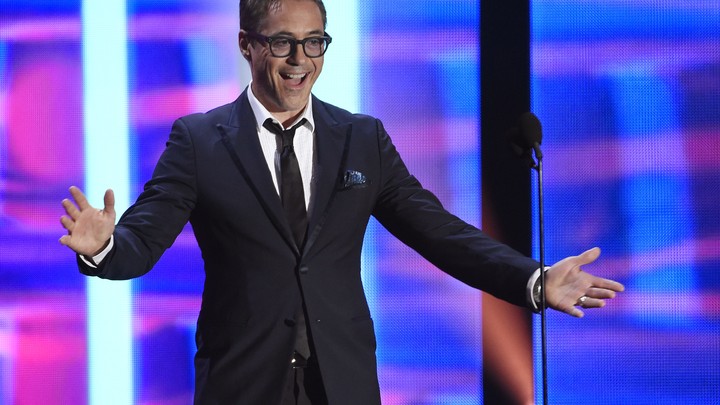 California Governor Jerry Brown has pardoned 91 people, including Robert Downey Jr., the actor, who spent more than a year in prison following a drug conviction in 1996.
Downey was sentenced in November 1996 for possessing a controlled substance, carrying a concealed weapon in his vehicle, and driving under the influence. He spent a year and three months in prison. Downey, as well as the 90 others who were pardoned on Thursday, had, according to Brown's office, "all completed their sentences and have been released from custody for more than a decade without further criminal activity."
California's pardons are granted to those people "who have demonstrated exemplary behavior following their conviction," Brown's office said. The pardon does not seal or expunge the criminal record of Downey or the others. It does, however, among other things, restore voting rights and allow those pardoned to serve on juries. Downey's pardon said he had "lived an honest and upright life, exhibited good moral character, and conducted himself as a law-abiding citizen."
Downey is now one of Hollywood's most bankable actors, having starred in the Iron Man and Avengers franchises that have grossed billions of dollars worldwide. The Sacramento Bee adds:
Downey, Jr. contributed $5,000 to Brown's 2014 re-election bid and was inducted this year into the California Hall of Fame. He also gave about $50,000 this year to a charter school the Democratic governor started when he was mayor of Oakland – the Oakland School for the Arts.
Brown typically issues his pardons around Christmas and Easter. The Bee adds: "He has far outpaced his predecessors in the Governor's Office, and Thursday's batch brought his total to 683 since 2011."
We want to hear what you think about this article. Submit a letter to the editor or write to letters@theatlantic.com.