What Happened on the Las Vegas Strip?
A woman drove her car onto a busy sidewalk Sunday night in what police described as an "intentional" act.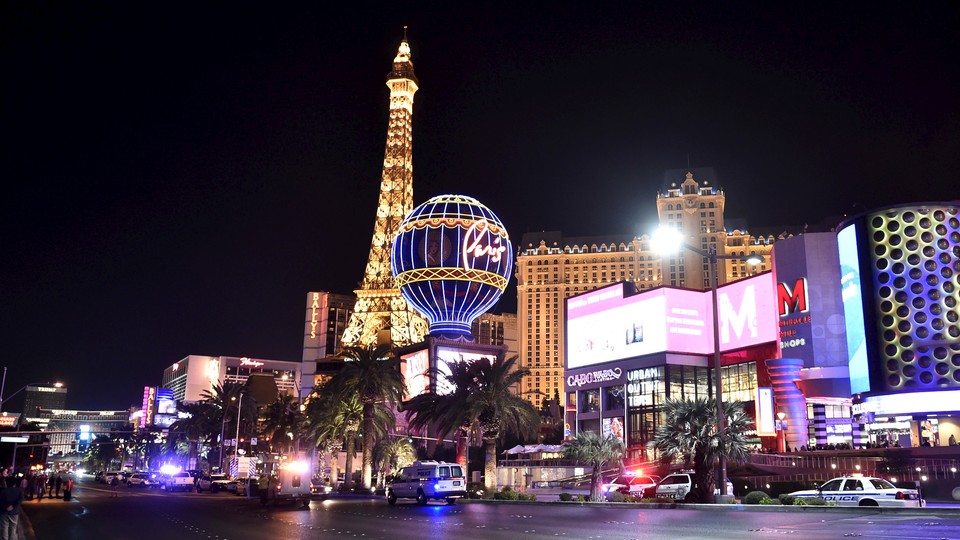 Updated on December 21 at 1:45 p.m. EST
A woman drove her car onto a crowded sidewalk on the Las Vegas Strip Sunday night, killing at least one person and injuring more than 30 others in what police described as an "intentional" act.
Local police said the woman plowed her 1996 Oldsmobile several times into dozens of pedestrians walking along Las Vegas Boulevard shortly before 7 p.m. Sunday. She fled the scene, but was later detained by police.
Police identified the driver as 24-year-old Lakeisha N. Holloway. Prosecutors will charge Holloway with one count of murder with a deadly weapon, but additional charges are possible.
The county coroner's office identified the victim who died as Jessica Valenzuela, a 32-year-old Arizona resident who was visiting Las Vegas with her husband, according to the Associated Press.
Six people were transported to the hospital in critical condition Sunday night, but were later upgraded to stable condition, according to KSNV News 3 in Las Vegas. Twenty-six people also sustained injuries, and four others were treated for minor injuries and released.
Las Vegas Deputy Police Chief Brett Zimmerman said Sunday the incident "was not an act of terrorism," but that it appeared to be "intentional." The police department's Lieutenant Peter Boffelli said the woman was being tested for drugs and alcohol.
One witness, Los Angeles resident Michal Jackson, said the car was initially driving slowly on the sidewalk, and someone tried to get it to stop. Jackson said the car sped up when it reached a group of people.

"It accelerated, and it just plowed through the group of people, and we were in shock," said Jackson. "Then it kind of hopped off the curb, and there was a lady that was stuck under the car, and when it hopped back on the curb, she was laying between the curb and the street, and she wasn't moving at all."
The area was roped off with police tape for the night, and reopened at around 6 a.m. Monday local time. Las Vegas police have asked witnesses to call their homicide department.
The Las Vegas Strip is the heart of the tourism industry in the Nevada city, which drew 41 million visitors last year, according to its website.