Thirteen Years at Guantanamo Over a Mistaken Identity
U.S. officials admit Mustafa Abd-al-Qawi Abd-al-Aziz al-Shamiri isn't who they thought he was.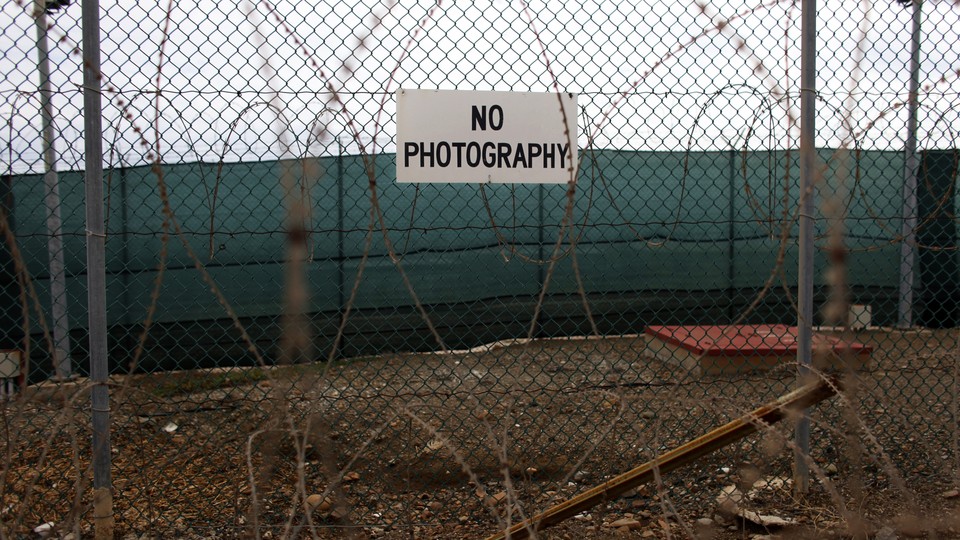 On Tuesday evening, U.S. officials released a document highlighting the 13-year detention of Mustafa Abd-al-Qawi Abd-al-Aziz al-Shamiri, a Yemeni man captured in Afghanistan in 2002. In it, they admitted they believed al-Shamiri was someone else.
Originally thought to be an al-Qaeda courier or trainer, those reviewing his case noted in a summary written in September that "we now judge that these activities were carried out by other known extremists with names or aliases similar [to his]." Al-Shamiri has been held without charge for 13 years at Guantanamo Bay and still remains there.
The 37-year-old al-Shamiri did fight in Bosnia, Yemen, and Afghanistan with the Taliban, officials asserted, linking his activities to "fragmentary reporting." They also believe he had explosives training and may have bunked with al-Qaeda members involved in the 2000 bombing of the U.S.S. Cole.
Nevertheless, officials also noted there is no evidence linking him to the attack. In other words, rather than high-level al-Qaeda operative, al-Shamiri appears to have been a junior fighter. On Tuesday, a representative for al-Shamiri sought to secure his release, emphasizing he is contrite about his earlier activities:
Mustafa does have remorse for choosing the wrong path early in life. He has vocalized to us that while he cannot change the past, he would definitely have chosen a different path. He wants to make a life for himself. He is aware that Yemen is not an option and he is willing to go to any country that will accept him.
As The Guardian notes, al-Shamiri is one of the 107 remaining prisoners at Guantanamo Bay, almost all of whom are slated for release. On Tuesday, deeming it costly, the White House rejected a $600 million Pentagon plan to replace the Guantanamo prison with a new facility in the United States.