A State of Emergency Over Water in Flint
Citing toxic levels of lead in the drinking water, the mayor of the Michigan town said "irreversible" damage is being done to children in the area.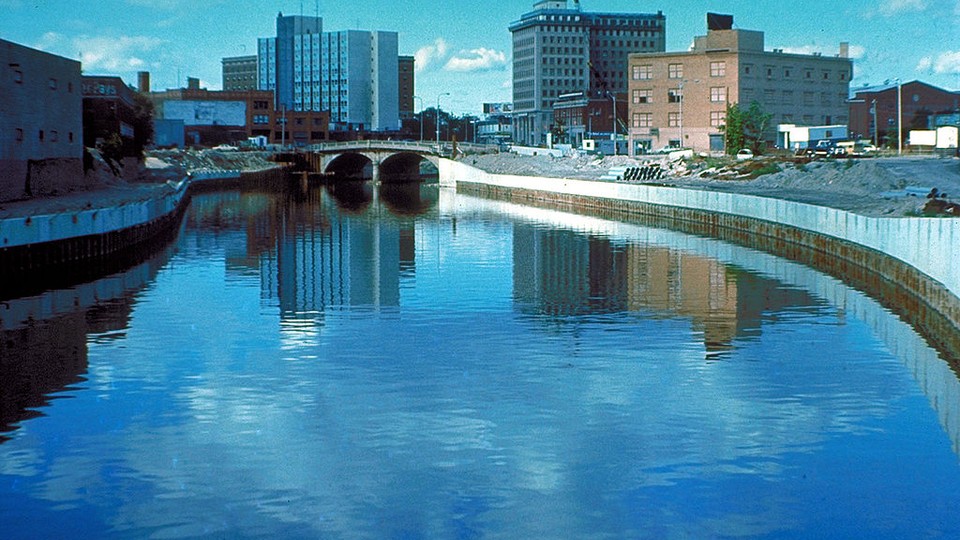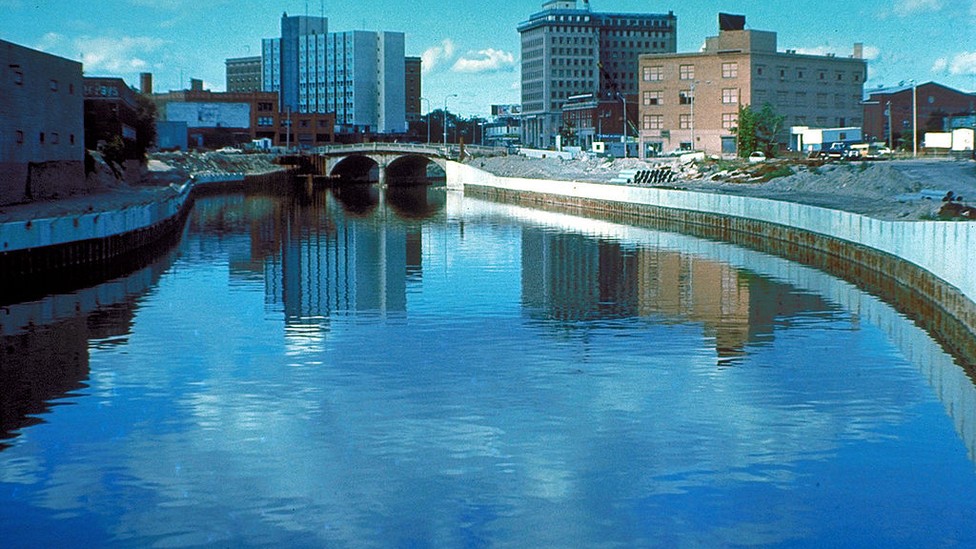 The mayor of Flint, Michigan, has declared a state of emergency over the city's drinking water, which she says has caused "irreversible" damage to the health of the children consuming it.
"This action is being taken to protect the health, safety, and welfare of the citizens of Flint," wrote Karen Weaver in the declaration Monday night.
Over the past year, residents have increasingly complained of health issues, and doctors have detected high iron levels in patients' blood. Last April, the city switched from Detroit's water system to the use of the local Flint River in an effort to save money during a financial crisis.
"The Flint River was supposed to be an interim source until the city could join a new system getting water from Lake Huron," the AP noted.  Officials have since urged residents not to drink unfiltered tap water.
In a dispatch from Flint earlier this year, my colleague Alana Samuels outlined the problem, including how the city's diminishing population impacts its ability to improve its aging infrastructure.
Like many cities in America, Flint has lost residents but still has to provide services like water and sewer and road maintenance within the same boundaries. All while bringing in less tax revenue to pay for it. Flint has not had the money to spend on crucial infrastructure upgrades, and has left old pipes in place for longer than most engineers would recommend. Water prices are rising in Flint, like they are in lots of other cities, but the quality of water is getting worse, not better.
Weaver, elected last month, had campaigned on a promise of declaring an emergency if conditions didn't change. And while it's not clear what concrete changes the declaration will inspire, some residents were happy to see some action being taken.
"I'm thrilled," wrote Melissa Mays, a resident of Flint, in an email on Tuesday. "It's what we've been pushing for since we found out how badly our infrastructure was damaged. It's definitely a step in the right direction."