A Decline in Executions
Fewer people were executed this year in the U.S. than at any time since 1991, a new report says.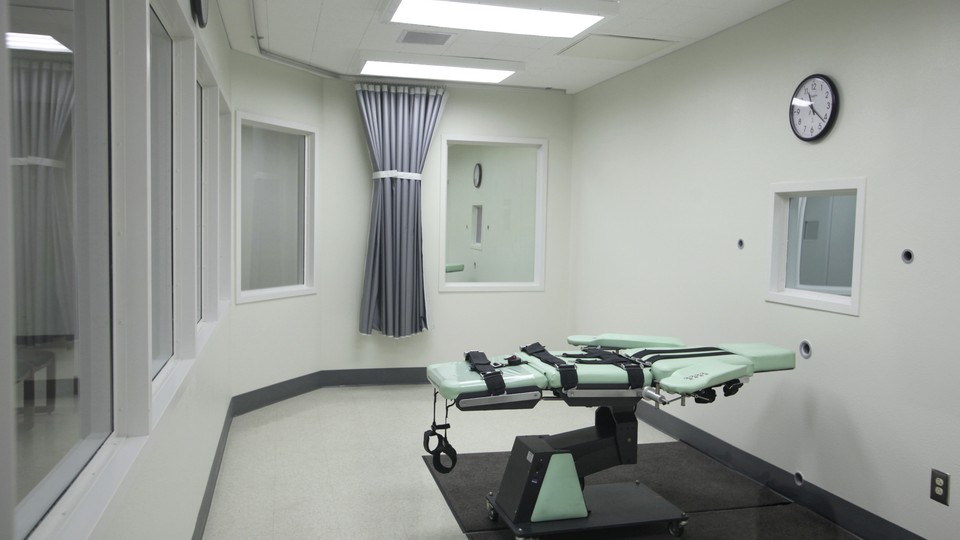 The 28 executions in 2015 were the fewest since 1991, when there were 14, a new report released Wednesday says.
Here are some other takeaways from the annual report from the Death Penalty Information Center:
As of December 15, 14 states and the federal government imposed 49 new death sentences this year, the fewest since the early 1970s when the U.S. Supreme Court halted the death penalty.
More than one-quarter of the death sentences were imposed by Florida and Alabama where non-unanimous juries recommended death. Texas imposed two new death sentences this year.
Nearly two-thirds of all new death sentences this year came from the same 2 percent of counties responsible for more than half of all death-sentenced inmates nationwide.
Six states conducted executions this year, the fewest in 27 years. The overwhelming proportion—86 percent—of executions took place in three states: Texas (13), Missouri (6), and Georgia (5).
This year's results show a continued decline in death sentences over the past 15 years.
"The use of the death penalty is becoming increasingly rare and increasingly isolated in the United States," Robert Dunham, the executive director of the Death Penalty Information Center, who wrote the report. "These are not just annual blips in statistics, but reflect a broad change in attitudes about capital punishment across the country."
My colleague Matt Ford, who follows this issue closely, noted back in July several reasons for the decline—the Supreme Court's decision in Glossip v. Gross notwithstanding. Ford pointed out that support for the death penalty is in steady decline across all major demographic groups;  death sentences from juries are in decline;  the Supreme Court has limited the pool of capital crimes and eligible defendants; and many states find it difficult to buy execution drugs.
None of this preordains the fate of capital punishment, and some of these trends are reversible if the public mood changes. But for now, the cumulative impact of these shifts is fewer capital crimes, fewer death-eligible defendants, fewer death sentences, fewer executions, and fewer viable methods to carry out those executions. In other words, the death penalty is slowly starving.
We'll have a separate story later today looking at this report more closely.