#RecallRahm Sweeps Through the Windy City
Hundreds of demonstrators took to the streets of Chicago to demand the mayor's resignation after he apologized for Laquan McDonald's death.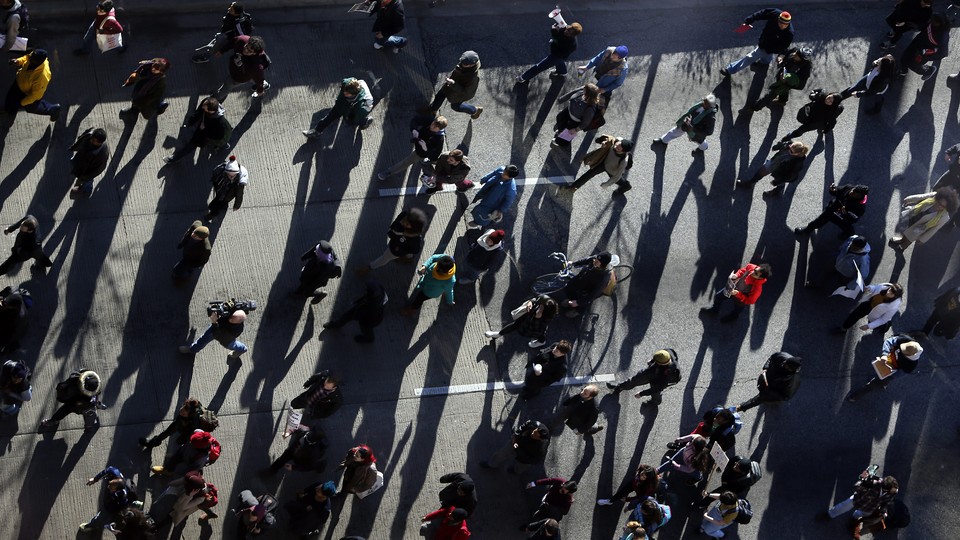 On Wednesday, both before and after Chicago Mayor Rahm Emanuel apologized for the death of Laquan McDonald and vowed police reform in a speech to the city council, protesters continued their calls for Emanuel's resignation.
Hundreds of demonstrators amassed in downtown Chicago, blocking traffic at times, and occasionally clashing with police. "The protests continued into the evening, largely dispersing [at] about 5 p.m., as some protesters headed to Chicago Public Safety Headquarters for a Chicago Police Board meeting later Wednesday evening," the Chicago Tribune reported.
Many accuse Emanuel of participating in a cover-up involving a dash-cam video that showed the death of 17-year-old McDonald at the hands of a Chicago police officer who fired at him 16 times. The video remained under wraps for 13 months before a court ordered its release.
"A weekend poll found 64-percent of those surveyed did not believe the mayor when he said he did not see the McDonald police shooting dash-cam video before its public release," ABC reported. Making matters worse for Emanuel, the U.S. Department of Justice announced on Monday it would be investigating the Chicago Police Department.
According to reporters on the ground on Wednesday, some demonstrators were giving out Emanuel's home address and calling for a protest to take place there. Their efforts and the building anger behind the demonstrations appear to have produced some results. BuzzFeed confirmed that on Wednesday, "two state representatives introduced a bill that would make it possible for a recall campaign against Emanuel." Sixty-seven percent of Chicagoans currently disapprove of Emanuel's job performance.