An Investigation Into Chicago's Police Department
The department's Civil Rights Division will examine the use of force, following the death of Laquan McDonald.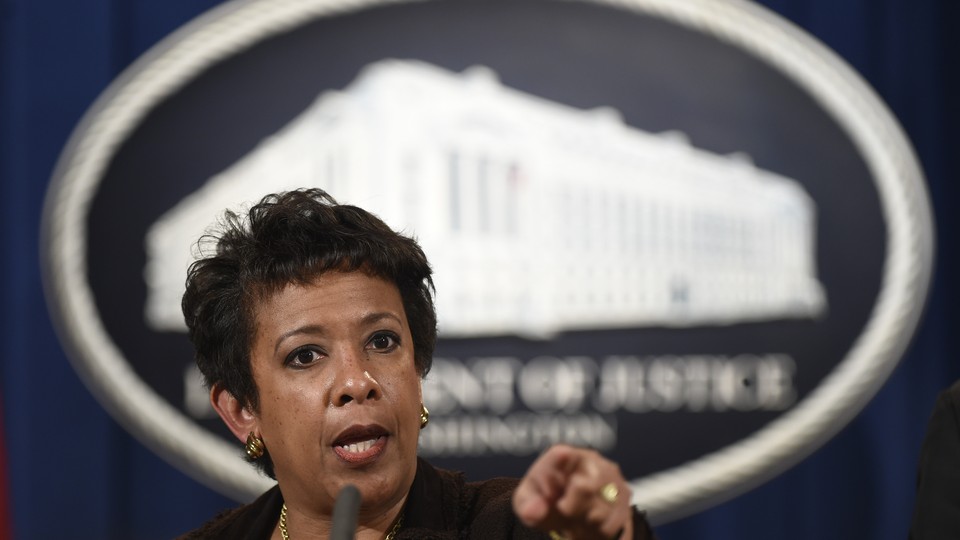 The Justice Department will investigate the Chicago Police Department's use of force, Attorney General Loretta Lynch announced Monday.
The move comes amid the fallout over a video showing the police-involved death of Laquan McDonald, but Lynch said the investigation, which will be carried out by the Justice Department's Civil Rights Division, will go beyond individuals. It will examine the department's use of force, and whether that force is used disproportionately against racial and ethnic minorities. The inquiry will also examine accountability mechanisms, such as its disciplinary actions, and the department's handling of allegations of misconduct, Lynch said.
Lynch said the goal of the investigation is to improve systems; to ensure officers are being provided with the tools to be more effective. She said when systems fail, they hurt community members as well as conscientious officers, creating mistrust between the two.
"This mistrust from members of the community makes it more difficult to gain help with investigations, to encourage victims and witnesses of crimes to speak up, and to fulfill the most basic responsibilities of public safety officials," Lynch said. "And when suspicion and hostility is allowed to fester, it can erupt into unrest."
The investigation will be similar to those the department has carried out recently in other cities, including Cleveland; Baltimore; and Ferguson, Missouri, and was prompted by Chicago's recent release of a video from October 2014 in which a white police officer kills McDonald, a black teenager, by shooting him 16 times. The officer has since been charged with murder.
Last week, Chicago Mayor Rahm Emanuel fired Garry McCarthy, the police superintendent, amid controversy over the video. But protests have also called for Emanuel's resignation, as well as that of Anita Alvarez, the Cook County State's Attorney, who waited 13 months to charge the officer, Jason Van Dyke, with McDonald's murder. Emanuel's administration released the video only after a judge ordered the city to make it public.
In a statement, Emanuel welcomed the Justice Department's investigation:
He has scheduled a 3 p.m. news conference (4 p.m. ET) to comment on the investigation.