The Arrest of the Teen With 'Affluenza'
Ethan Couch was arrested in Mexico, along with his mother, after allegedly violating the terms of his probation.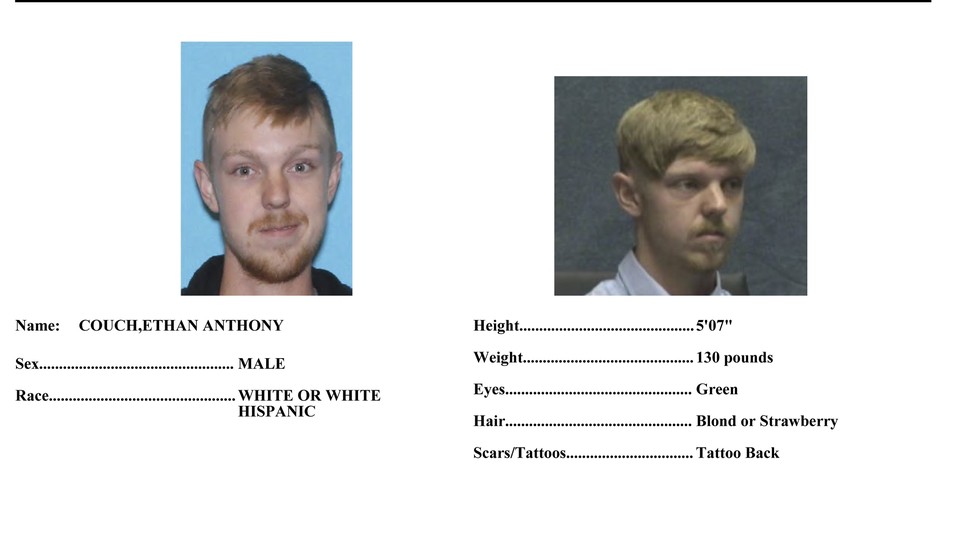 Updated on December 29 at 12 p.m. ET
Ethan Couch, the teenager from Texas who was granted probation by a judge in 2013 after driving drunk and killing four people, has been arrested in Puerto Vallarta, Mexico.
Earlier this month, officials in Tarrant County, Texas, said they were investigating whether Couch, who is now 18, had violated his probation. Couch went missing soon afterward, along with his mother, Tonya Couch, who is 48 years old. U.S. and Mexican authorities said they fled to Mexico and were arrested Monday near the resort town. A photograph of Couch released by the Jalisco attorney general after Couch's arrest showed his blonde hair had been dyed dark brown. It's unclear when Couch colored his hair.
"We're working to get him back up here," David Oney, a spokesman for the United States Marshals Service, told The New York Times. "But we don't know when."
The Jalisco State Prosecutor's Office in Mexico told ABC News in a statement that Couch and his mother were arrested in a Puerto Vallarta neighborhood on Monday at about 6 p.m. They will be repatriated to the U.S., the statement said.
Couch came into national prominence after the judge in his case in 2013 showed him leniency after several people testified that the then 16-year-old suffered psychological problems because of his family's wealth—a condition dubbed "affluenza." Couch pleaded guilty to four counts of vehicular manslaughter and was sentenced to 10 years probation. Prosecutors in the case had sought a prison sentence.
The judge's ruling prevented Couch from drinking, but this month a video posted on Twitter appeared to show him consuming alcohol at a party. Prosecutors, who had asked that the case be transferred to adult court, then began looking into whether Couch had violated the terms of his probation—for which he could face 10 years in prison.
Couch failed to show up for a meeting on December 10 with his probation officer, and a warrant was issued for his arrest. Couch and his mother then disappeared until their arrest on Monday.
"We learned from some interviews what we had expected all along, that they had planned to disappear, that they even had something akin to a going away party before they left town," Dee Anderson, the Tarrant County sheriff said at a news conference on Tuesday.
He said Tonya Couch will be charged with hindering the apprehension of her son.