Good News for a Goodfella
Vincent Asaro, an aging mafioso, was acquitted Thursday on a long slate of charges, including planning the 1978 Lufthansa heist.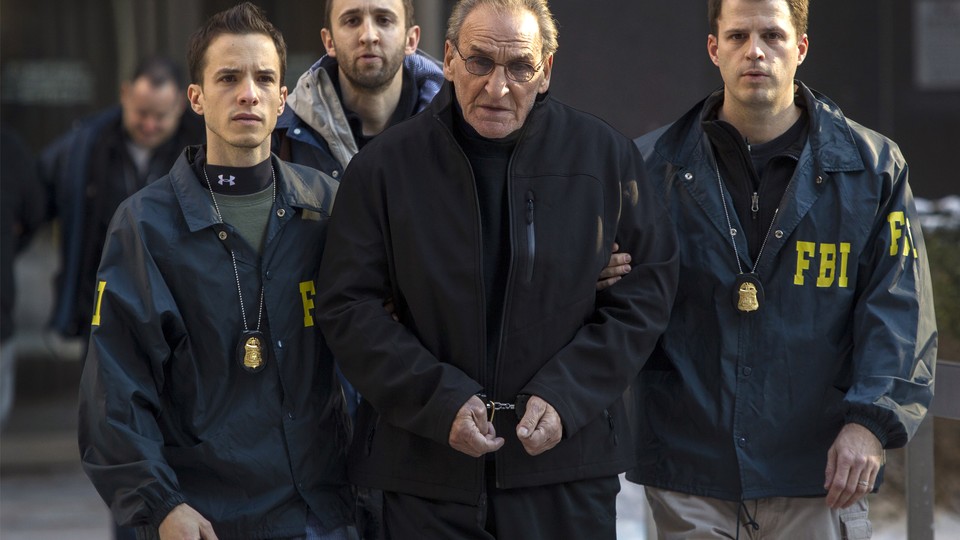 Leave it to a veteran wiseguy to outsmart the prosectors.
A jury in Brooklyn acquitted Vincent Asaro, an aging member of the Bonnano crime family, Thursday on charges related to the famous 1978 Lufthansa heist, immortalized in the 1990 film Goodfellas.
Asaro, 80, was on trial for a long slate of crimes, including planning the $5 million theft at John F. Kennedy Airport and various other acts of racketeering and extortion. He was also charged with killing a man (with a dog chain) who owned a warehouse where Asaro had stored stolen goods, which had been raided. But a jury rejected the entire set of charges against Asaro. Late in the trial, some harsh scrutiny had fallen on Gaspare Valenti, a cousin of Asaro's who was the prosecution's star witness. The defense painted him as a career liar desperate for money.
Asaro was always said to be a soldier, not a high-ranking member of the mafia. But the trial produced a colorful series of scenes harking back to the great mob movies. Witnesses and family members arrived shielding their faces from cameras. Asaro has a tattoo reading "Death before dishonor." There was a dramatic retelling of the $5 million Lufthansa heist, classic nicknames—"Johnny One-Arm," "Skinny Don," "Good-Looking Sal"—and straight-from-Scorsese exchanges between prosecutors and Salvatore Vitale, another gangster-turned-informant:
"How does money flow in an organization?" [prosecutor Nicole Argentieri] asked.

"Up," he replied.

"What about orders?" she asked.

"Down," he replied.

What is the boss's role? Ms. Argentieri asked.

"He's God," Mr. Vitale responded.

He added that loyalty had to be to the Mafia once someone was made, or inducted. "You can't play on the sidewalk and live in the street. You're either all sidewalk or all street," he said. Asked to elaborate, he said, "You can have a business, but if the family calls, you've got to go."
Asaro's trial has been labeled as likely the last great mafia trial. If so, it represents how far the mob has fallen from the flashy, dangerous elegance of Goodfellas and The Godfather. Not only did the U.S. Attorney's office fail to nail their man, the trial concerned a man who was far removed from the heights of a boss like John Gotti—in both raw power and in glamor. Recordings made by Gaspare while wearing a wire depicted Asaro not as a dangerous outlaw but as a sad, old man.
"I don't come out early no more," he said on one recording. "Where am I going? I got no place to go." And in another: "I can't win. I can't win. I just can't win. I can't win! I just can't win."
Thursday's verdict proved he wasn't entirely right about that.