The 'Paid Patriotism' Chronicles
Editor's Note:
This article previously appeared in a different format as part of The Atlantic's Notes section, retired in 2021.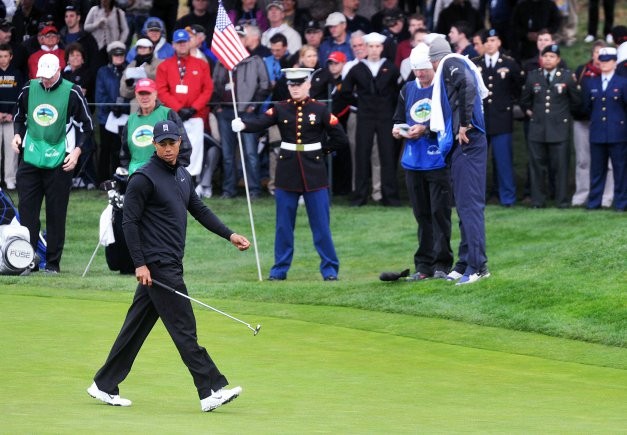 A retired Air Force officer, who still does some contracting work with the Pentagon, writes about the news that the Defense Department was underwriting "salute to the heroes!" pageants at pro sports games:
A couple of thoughts:

1. Don't be so quick to give some recognition to the Washington sports teams for not receiving money from the Pentagon. [JF: I pointed out that the Nationals, Caps, Wizards, and Redskins were not on the pay-for-celebrating-troops list.] I believe that the fawning to veterans at these settings is underwritten by Defense contractors, rather than the Pentagon itself. General Dynamics, Northrop Grumman, etc.  

I am truly split at what makes me more sick—DoD underwriting it, or the purveyors of weapon system underwriting it, who help to lobby for using their weapons. Particularly sickening for me at Nats games where we often see so many wounded from Walter Reed there.

2. Another item to make you sick: Watching a Marine at formal parade rest while pampered golfers eye up their putts. [See above.]

I am a retired AF officer, and I get the need for recruitment budgets. But for multi-million (billion) dollar for-profit sports enterprises who benefit so greatly from other forms of DoD support (flyovers, security, sports-loving soldiers, etc) to also take money for this stuff ...

We have lost all connection with the military. [The people cooking up these plans] should be pilloried, but the public really won't care. Hell, leading presidential candidates can insult prisoners-of-war and their numbers go up.