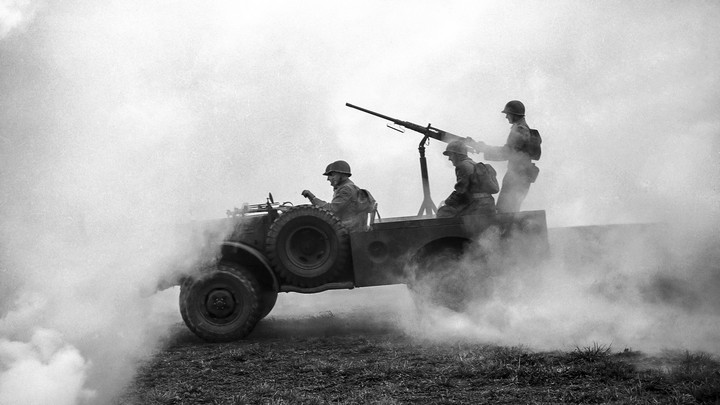 The Jeep was made for war. In 1940, the impending U.S. involvement in World War II pushed the army to call for a new vehicle suited for battle. And so the Jeep, a works-in-progress vehicle, constantly evolving on its open patent, tailoring to changing demands of conflict, was born—and then shipped off to war.
More blurry is its etymology. Jeep legend is seeped in heavily contested mythologies, but one roots the name in a slurring of GP, or General Purpose, which may have been the original name of the military-design vehicle.
Unquestionable, however, is the Jeep's extensive history. It's quite literally a chronicle of movement: U.S. soldiers across European borders during World War II; children pushing G.I. Joe and his signature car on floors; and movements of progress: women working on Jeep assembly lines, President Roosevelt sitting in a jeep in front of rows of black U.S. soldiers.
On the eve of the 75th anniversary of the first Jeep, we look back at the evolution of a vehicle intrinsically linked to America's wars through the eyes of Associated Press photographers.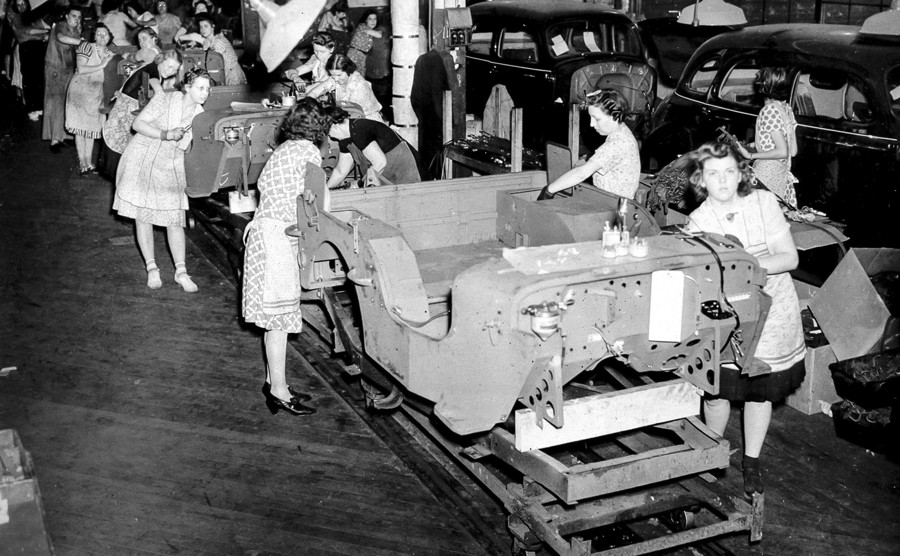 We want to hear what you think about this article. Submit a letter to the editor or write to letters@theatlantic.com.
Emily Anne Epstein
is a senior editor at
The Atlantic
, where she oversees visuals. She has worked as a photojournalist, reporter, and the managing editor of the
New York Observer
.