Request for Community Reports on Leafblower Policies
Editor's Note:
This article previously appeared in a different format as part of The Atlantic's Notes section, retired in 2021.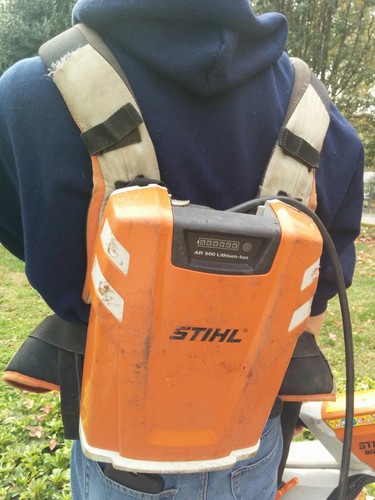 On Wednesday night, as reported here, our local Advisory Neighborhood Commission in Washington voted 8-1 to support a shift from (noisy and dirty) gas-powered leafblowers to the rapidly improving electric models, like the one shown here. This weekend several members of our community group met with our D.C. City Council representative to talk about the next steps.
One of them is collecting as much nationwide data as possible about how other communities have addressed this issue, and with what results. Some of the experiences are well-documented: for instance this, from Santa Monica, California, about the legislation they have applied since the early 1990s and ways they have updated and adjusted it.
In an effort to be as comprehensive as possible, we would be grateful for reports from communities on:
Legislation your community has considered, or enacted, dealing with leafblowers.
What lessons you have drawn from the enforcement experience — effective and ineffective steps, changes your community has considered or made.
What the observed economic effect has been, if any — changes in the number of landscaping crews or in the rates they charge.
Also I should note that these messages will go to a non-Atlantic site, and responses will come from there, since this community-engagement effort is not an official Atlantic project.