Planned Parenthood Shooting: The Suspect's Motive
The accused shooter, Robert Lewis Dear, 57, appeared in court via video in Colorado Springs on Monday.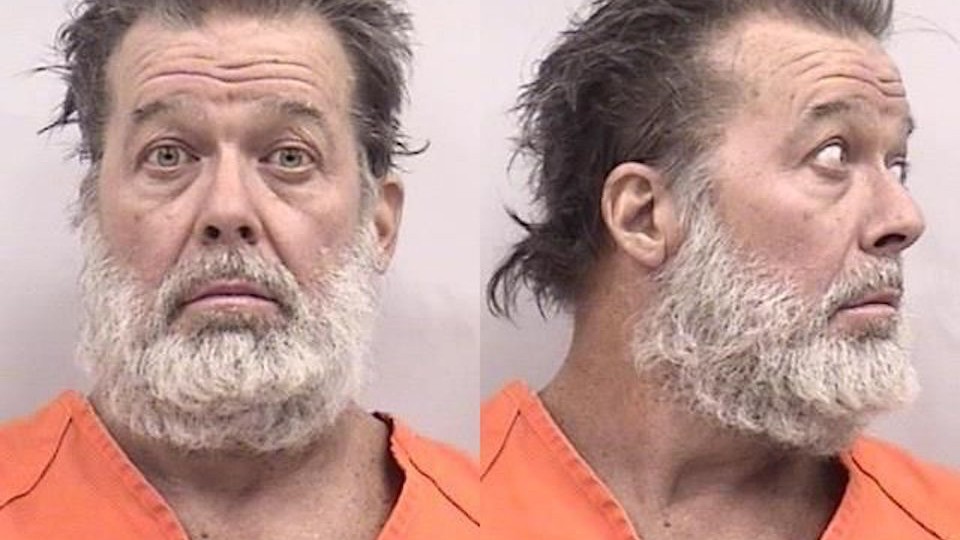 Updated on November 30 at 4:12 p.m. ET
The man accused of killing three people at a Planned Parenthood clinic in Colorado Springs on Friday made a court appearance on Monday in connection with the shooting in which nine other people were wounded.
Robert Lewis Dear, 57, was arrested Friday after a five-hour standoff at the facility. At an advisement hearing that lasted about 10 minutes, at which he appeared via video, Dear was advised of his rights. He is being held on an initial charge of first-degree murder. Formal charges will come next Wednesday, District Attorney Dan May said. Dear is being represented by Dan King, a public defender.
Dear stared down and showed little reaction to what he was being told by the judge. He had a beard and messy hair.

— Jordan Steffen (@jsteffendp) November 30, 2015
Dear made three statements in response to the judge: "Yes" "Yes" and "No questions."

— Jordan Steffen (@jsteffendp) November 30, 2015
The motivations for Dear's actions are still unclear, but news reports cite unnamed law-enforcement sources as saying Dear opposed Planned Parenthood's activities. The group has come under intense focus this year after an anti-abortion organization released videos about the group's fetal-tissue research program.
Prosecutors in El Paso County filed requests to seal both the search and arrest warrants in the  case. The judge granted both requests before the advisement hearing.
The three people who were killed in the attack were identified as Ke'Arre Stewart, 29, a veteran of the Iraq war who leaves behind two daughters, aged 11 and 5; Jennifer Markovsky, 36, who was accompanying a friend to the clinic; and Garrett Swasey, a police officer with the University of Colorado, Colorado Springs, who responded to the call for assistance with the active shooter.
As my colleague Matt Ford reported last week, the attack isn't the first on a Planned Parenthood facility this year.
On October 1, an unknown arsonist threw an ignited container of gasoline inside one of the organization's centers in Southern California. The Southern Poverty Law Center identified three similar incidents at Planned Parenthood facilities in Illinois, Louisiana, and Washington in recent months. In September, the FBI warned law-enforcement agencies throughout the country about "lone offenders using tactics of arsons and threats all of which are typical of the pro-life extremist movement."