A Stabbing Spree on a California College Campus
Police have shot and killed the suspect in an attack Wednesday at the University of California, Merced.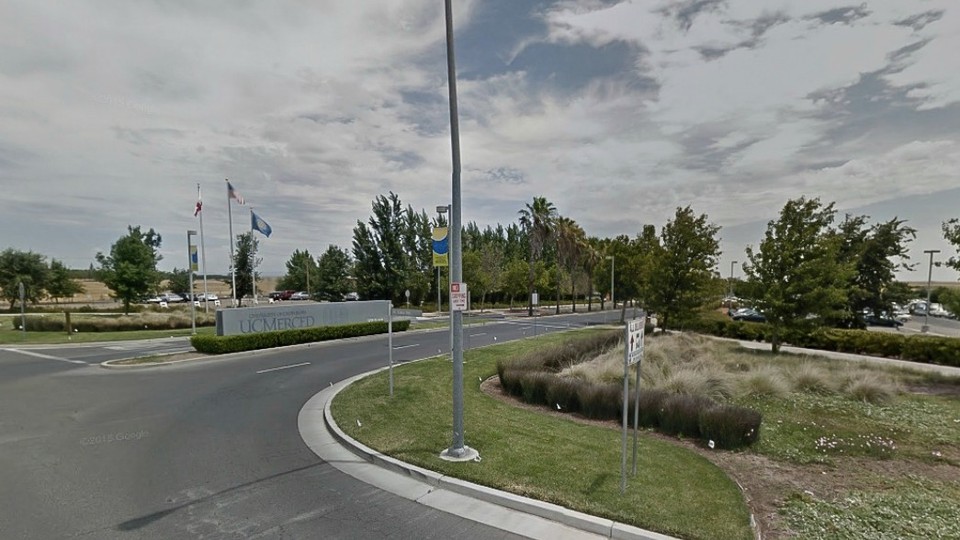 Updated on November 4 at 6:58 p.m.
Four people were injured in a stabbing attack Wednesday on a college campus in California, according to the school.
The University of California, Merced, said on its Twitter account around 8 a.m. local time that a stabbing had been reported outside of the school's Classroom and Office Building. The suspect was shot by police and died from his injuries, according to the university's police department.
The victims are two students, one staff member, and one vendor, according to the university. All are expected to recover. The school initially said five people had been stabbed.
Merced has canceled all classes for Wednesday and Thursday, and has advised students to stay away from the campus. The school is offering counseling services to students and staff.
Dorothy Leland, the school chancellor, said in a message to the campus community posted on Merced's website that police are investigating the attack.
"As shocking and troubling as today's act of violence was, I am thankful that the incident was quickly brought under control by campus police and that the injuries to the victims do not appear to be life-threatening," Leland wrote.
The Los Angeles Times spoke to Daniel Garcia-Ceja, a Merced student who found the campus closed when he arrived for class Wednesday morning:
"Some of my friends wanted to cry. Some were upset. Some were in shock. It was insane to hear that this happened in general," Garcia-Ceja said. "You know it's happened at other universities, and you know schools have been through these situations ... but I don't think anybody would have assumed it would happen here. We knew it could happen, but nobody thought it would."
Merced, located in the San Joaquin Valley, is the 10th and newest of the University of California campuses. It opened in 2005. In the fall of 2014, the student population was 6,268.