St. Louis Church Arsons: A Suspect Is Nabbed
Officials said they arrested David Lopez Jackson, a 35-year-old black man, and charged him with two of the fires.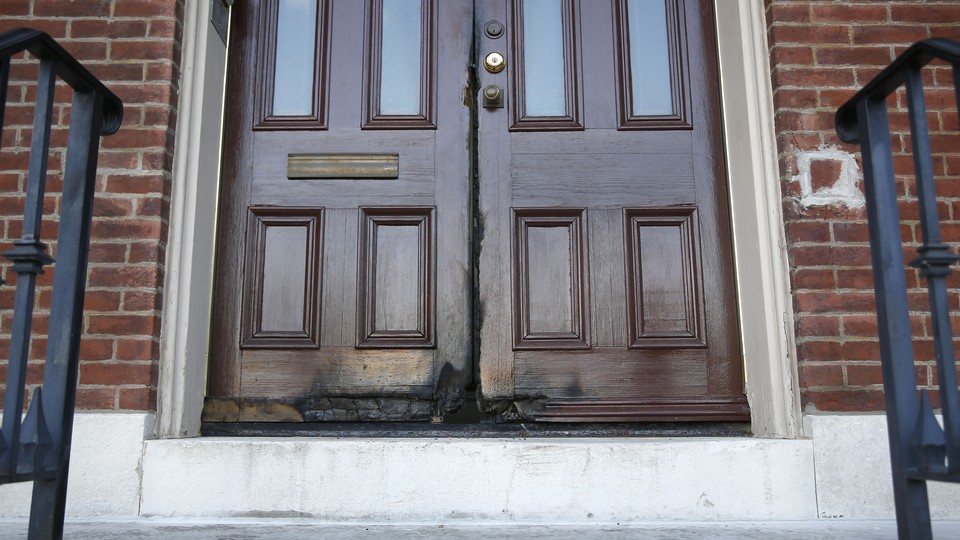 St. Louis-area police have arrested David Lopez Jackson, a 35-year-old black man, in connection with the burning of churches around the area. Jennings has been charged with two counts of second-degree arson.
There have been seven fires in St. Louis and nearby Jennings over the course of October. The arsons struck a range of denominations, but mostly black churches. A sixth church was racially mixed, while the seventh was predominantly white. The fires ran the gamut from minimal to serious damage.
Because of the long history of arson attacks on black churches—including several this summer and a long spree in the mid-1990s—and because of the tense race relations in St. Louis since the death of Michael Brown in August 2014, the fires immediately raised the specter of hate crimes. The Bureau of Alcohol, Tobacco, Firearms, and Explosives said, "We believe that this fire-setting activity is meant to send a message." But Pastor David Triggs of New Life hesitated to point to color. "It could be a black man coming against black churches," he told The Washington Post earlier this month. "We don't know if there's any race barrier to this; but we know it is a sin issue and it has to be addressed as such—through prayer."
Indeed, the suspect arrested Thursday is black, and authorities didn't offer any indication about a motive during a news conference Friday afternoon. Police have only charged Jackson with fires at the New Life Missionary Baptist Church and Ebenezer Lutheran, but they said he's a suspect in the others. His car was spotted near the New Life, and forensic evidence tied him to Ebenezer; there were also gas containers in his car, police said. All seven fires were similar in type and location, generally around doors.
The news conference brought together Mayor Francis Slay; officials from St. Louis police, St. Louis County police, and the ATF; and pastors of two burned churches. They emphasized the close collaboration and sense of urgency, and the quick arrest seemed to be a relief to a city where relations between people of color and the police have been strained.
"I am overjoyed right now," Triggs said at the event. "What this has shown me as a community is that we can set our differences aside and come together in a unified state in an emergency situation like this."