Police Say Oregon Shooter Killed Himself
The latest on the deadly shooting on a college campus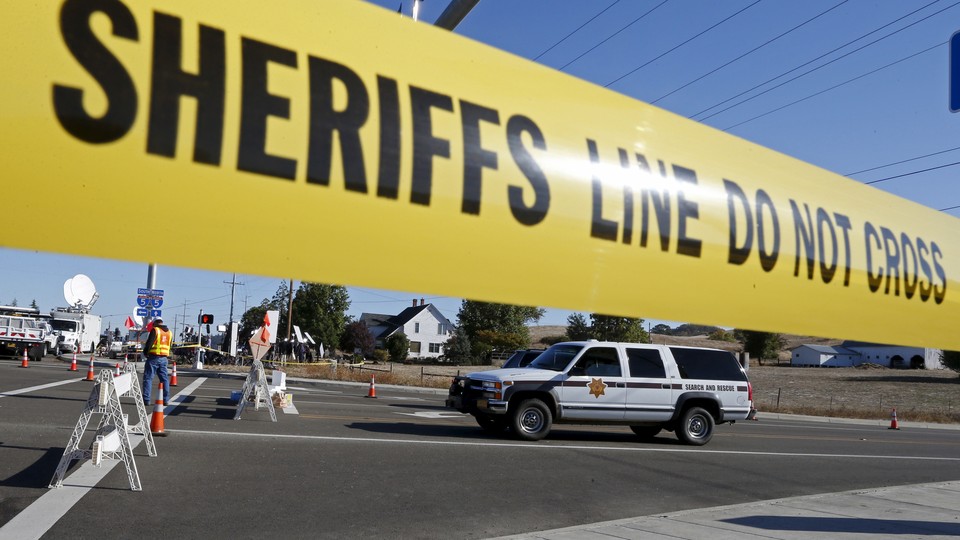 The gunman in an Oregon shooting that left nine people dead this week shot and killed himself as officers arrived on the scene, police said Saturday.
A medical examiner made the determination about the shooter, 26-year-old Christopher Mercer-Harper, according to the Associated Press.
Shots broke out at Umpqua Community College, a school of about 3,000, in Roseburg, Oregon, on Thursday morning. Nine people—eight students and one teacher—were killed, and seven others were injured. Police swarmed the campus, and officers exchanged fire with Harper-Mercer, shooting and wounding him, The New York Times reports. Harper-Mercer fled and then shot himself, and he died in the ambulance on the way to the hospital.
Hundreds of people gathered Thursday night for a candlelight vigil for the victims. "In our sorrow, we will remember and honor those lost here today," Oregon Governor Kate Brown said at the vigil. "And in this way, they will live forever in our hearts."
Hours after the shooting occurred, President Obama, in his 15th speech on mass shootings since he took office, renewed his call for congressional action on stricter gun laws. "This is a political choice that we make, to allow this to happen every few months in America," he said.
Officials said the gunman left a "manifesto" at the scene that they described as a message for law enforcement, the AP reports. Police have found 14 weapons in Harper-Merce's home. Here's more on the shooter, from my colleague Krishnadev Calamur:
Those who knew Harper say he was withdrawn, close to his mother, and sought a community online. A post on MySpace that appears to belong to him shows a young man with a shaven head holding a gun. He also apparently expresses sympathy for the Irish Republican Army. Another picture on the site shows him wearing a tuxedo on his sister's wedding day. Multiple news reports cite a profile of Harper's on an online dating site in which he describes himself as "not religious, but spiritual."
The motive for the shooting is not yet known.