Hurricane Joaquin May Not Be That Into U.S.
New projections suggest the Category-4 storm may not make landfall in the United States, but will still bring extreme weather.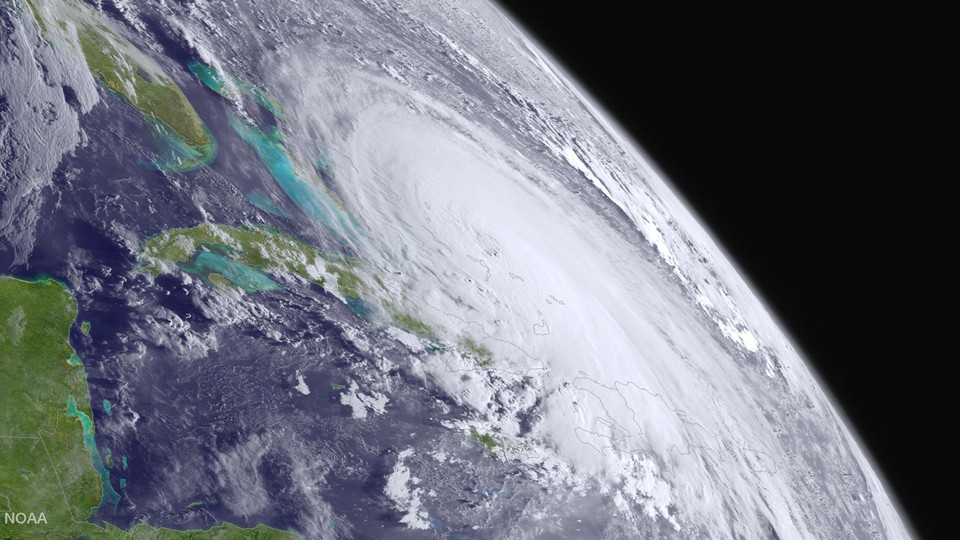 In spite of some very premature comparisons to Sandy, new projections show Hurricane Joaquin appears to be heading east and may not make landfall in the United States. Different models gaming out the path of the Category-4 storm were initially split on their forecasts, but as the storm has stalled over the Bahamas, the likelihood of it reaching the U.S. is growing more remote.
"If this forecast holds, Hurricane Joaquin will yield one clear winner: the model from the European Center for Medium-Range Weather Forecasts — or simply, the European model — which consistently forecast that Joaquin would head off to sea," writes Nate Cohn at The New York Times. The model successfully predicted Hurricane Sandy's unusual path three years ago.
Even if Joaquin misses the East Coast, extreme weather including heavy rain and winds as well as some flooding are still to be expected. "Flood advisories and warnings stretch from North Florida to Connecticut and as far west as parts of West Virginia, Kentucky and Tennessee," CNN reported.
Coastal South Carolina, particularly Charleston, is preparing for flash floods. Ahead of more rain, South Carolina and Maryland joined Virginia, North Carolina, and New Jersey in declaring states of emergency.