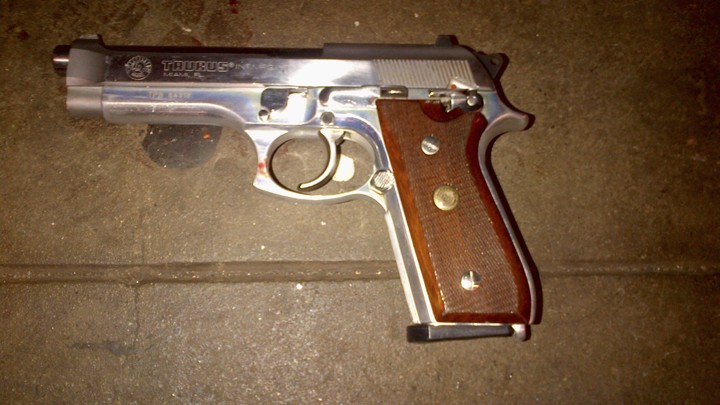 In a trial that pitted the 2nd Amendment against the protection of police officers, the Badger Guns shop in Milwaukee was successfully sued by two wounded officers and city officials.
Officer Bryan Norberg and former Officer Graham Kunisch were both shot in the face in 2009 by a man who bought a semiautomatic pistol at the store using a "straw buyer" because he couldn't legally buy the weapon. The shooter is serving an 80-year sentence.
"The lawsuit alleged the store was negligent and should have spotted clear warning signs that the gun was being sold to a 'straw buyer,'" a local ABC affiliate reported.
The two officers were awarded combined sums of nearly $6 million, including $730,000 in punitive damages for Kunisch, who lost an eye and part of his frontal lobe in the shooting. The verdict was reached after nine hours.
The outcome was particularly noteworthy considering gun dealers and the industry at large are widely shielded by a 2005 federal law that grants them legal immunity. The Protection of Lawful Commerce in Arms Act does provide six instances in which a gun dealer or manufacturer can be sued—negligence is one of them.
But those cases are rare. "It was only the second time in the last decade that a civil lawsuit alleging negligent sales by a gun shop reached a jury," noted Erik Eckholm of The New York Times. According to lawyers for the defense, the verdict will be appealed.
We want to hear what you think about this article. Submit a letter to the editor or write to letters@theatlantic.com.