Another Corruption Scandal in New Jersey
The CEO of United Airlines has stepped down amid a federal investigation.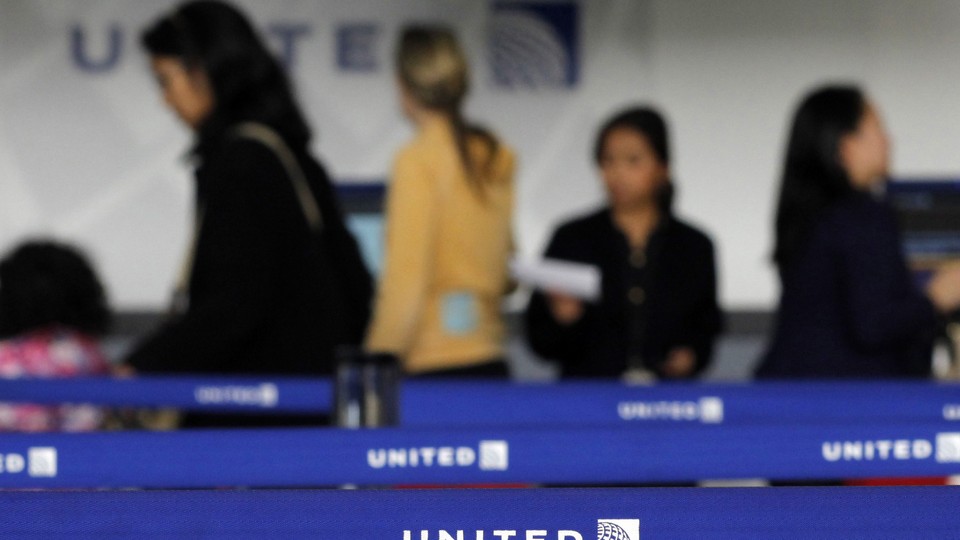 This time, it's not a bridge. It's a plane.
The New York Times reported Tuesday night that Jeff Smisek, chief executive officer of United Airlines, and two senior officials of the company have resigned amid a federal corruption investigation. Smisek has been replaced, and United told the Times in a statement that it "continues to cooperate with the government."
The U.S. attorney's office in New Jersey investigates whether the airliner traded perks for influence with senior officials at the Port Authority of New York and New Jersey. The Port Authority operates several airports, including Newark Liberty International, where United runs 70 percent of outbound flights.
The trouble began in earnest for United in February, when federal prosecutors were also investigating another New Jersey scandal: the lane closures at the George Washington Bridge that connects New Jersey and New York—or, as it's more commonly known, Bridgegate. The feds issued subpoenas for the personal travel records of David Samson, a former chairman of the Port Authority who was appointed by New Jersey Governor Chris Christie in 2010. Investigators sought to determine whether United created flights in 2012 between Newark, New Jersey, and Columbia, South Carolina, to give Samson a direct route to his weekend home in South Carolina, which is 50 miles from the airport.
Prosecutors also asked Samson to hand over any correspondence he had with Jamie Fox, a former lobbyist for United whom Christie named as his transportation commissioner last September.
After the news of the subpoenas came out, The Record, a New Jersey newspaper, conducted an analysis of the route in question and found that it "featured planes that were, on average, among the emptiest nationwide, with many flights so sparsely occupied that passengers could have entire rows to themselves." It made two trips a week: one to Columbia on Thursday nights, and one back to Newark on Monday mornings. One source told The Record that Samson called the trip "the chairman's flight."
United canceled the Newark-Columbia route three days after Samson resigned because of Bridgegate, in March of last year. The airliner's connections to Christie remained: WNYC reported that last October, the company donated $10,000 to the Republican Governors Association, which Christie chaired then. At peak Bridgegate last year, Christie, who had not yet announced his presidential run, chose to fly under the radar for a few months and wait for the scandal to blow over. Now, in an historically crowded Republican primary, that's something he can't afford to do.