The U.S. Response to Syria's Refugee Crisis
The White House says it is preparing to accept at least 10,000 refugees in the next fiscal year.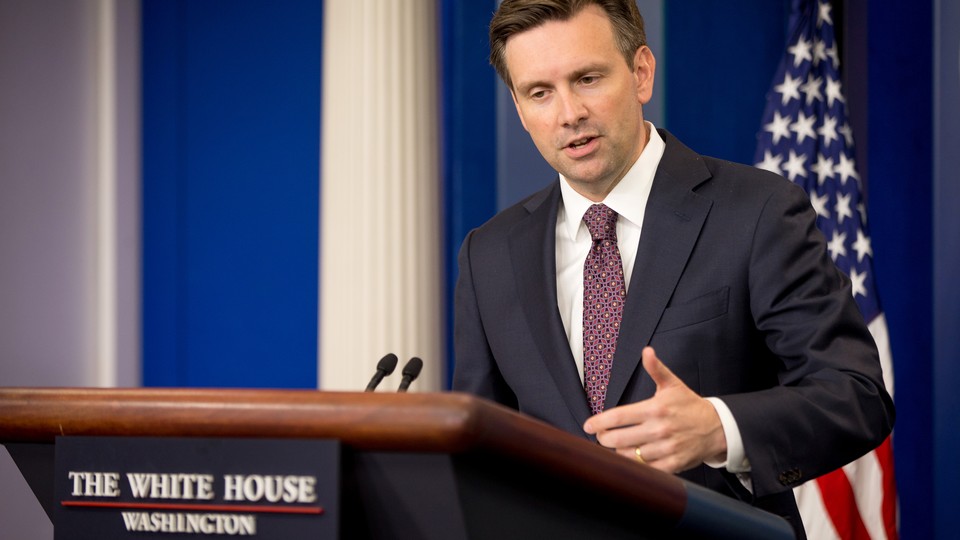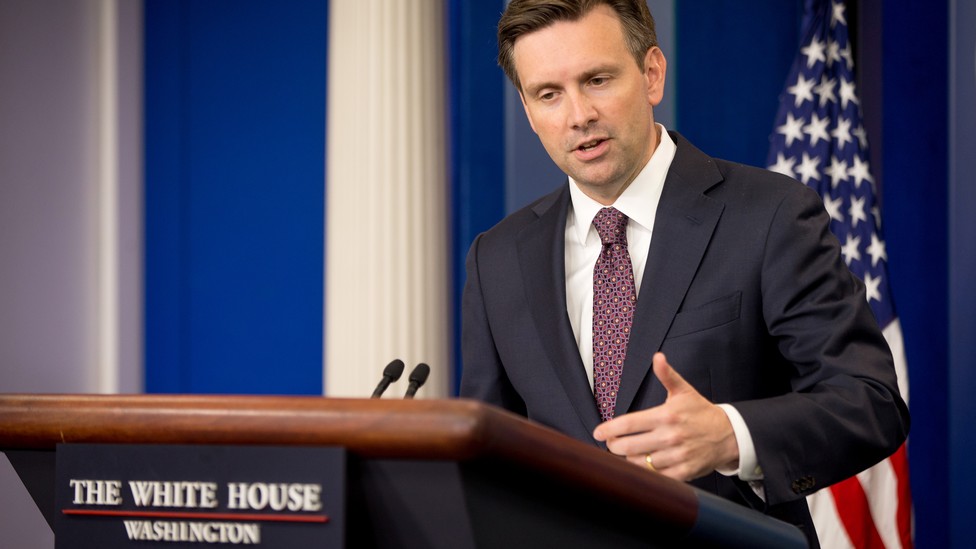 The White House says the U.S. is preparing to accept at least 10,000 Syrian refugees in the next fiscal year, which begins October 1.
Spokesman Josh Earnest said President Obama had informed his team he would like them to prepare to accept the refugees who are fleeing Syria's civil war.
Earnest said the U.S. was providing $4 billion in financial assistance to relief agencies and others, making it the largest aid donor in the humanitarian crisis. He called the financial aid "the most effective way by far" to help those on the ground.
The U.S. accepted 70,000 refugees in the 2015 fiscal year—about 1,500 of them from Syria. John Kerry, the secretary of state, reportedly told lawmakers in a closed-door briefing this week that the U.S. will boost the number of refugees it accepts worldwide to as many as 100,000.
The U.N. estimates that the Syrian civil war has created 4 million refugees. The overwhelming majority of those refugees live in camps in Turkey, Lebanon, and Jordan. About 350,000 have sought asylum in Europe, which has become the global face of the refugee crisis.
Images of the migrants trying—and sometimes dying—to reach Germany, and the relatively low number of Syrian refugees in the U.S. have become an issue on the presidential campaign trail. In an op-ed this week in USA Today, former Maryland Governor Martin O'Malley, who is seeking the Democratic presidential nomination, wrote:
The United States must not be a bystander on the sidelines. We must not let bureaucracy hamstring us. And we must not pretend that the Atlantic Ocean frees us of our moral duty. We are Americans. We should be leading on this issue. We should begin by taking in at least 65,000 Syrian refugees by the end of 2016, as humanitarian organizations on the front lines of refugee assistance have asked us to do. Doing so would not only uphold our values, but would be fully consistent with U.S. policy.
Hillary Clinton, the former secretary of state and Democratic presidential candidate, called for a U.S.-led "international response" to the problem.
Bernie Sanders, the independent senator from Vermont, who is running for president as a Democrat has called for a coordinated approach with Europe to deal with the crisis.
Among the Republican candidates for president, Lindsay Graham, the senator from South Carolina, said the U.S. "should take our fair share." Senator Marco Rubio of Florida also called for Syrian refugees to be allowed in, but "in a way that allows us to ensure that among them … [there are not] people who were, you know, part of a terrorist organization that are using this crisis." Others called it a European problem.