Race and the James Blake Incident
New York's police commissioner insists it wasn't a factor when the former tennis star was wrongly thrown to the ground and handcuffed.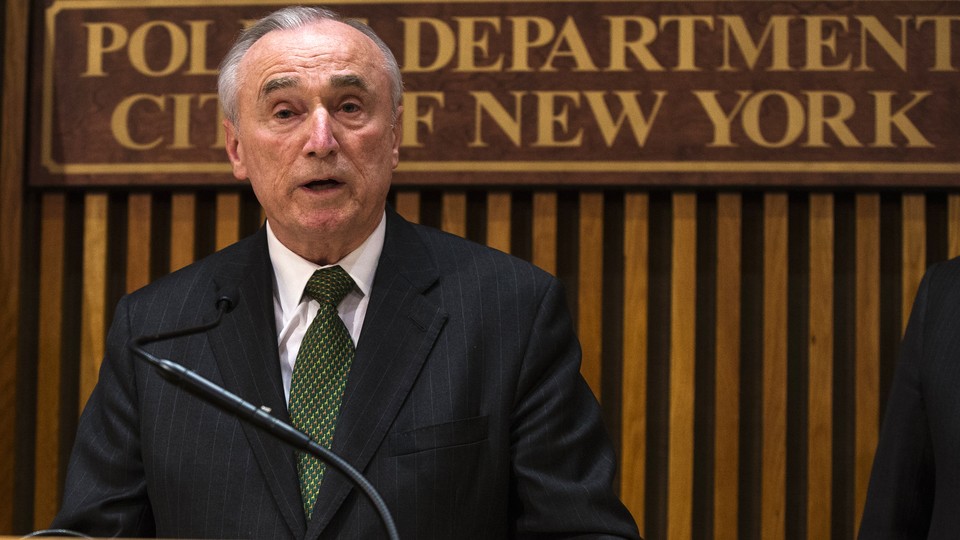 The New York Police Department has responded to an episode Wednesday during which James Blake, the former tennis star, was wrongly thrown to the ground and handcuffed.
The NYPD said Thursday that Blake, who is biracial, closely resembled a suspect in an ID-theft case and was identified by a witness when an officer tackled him in broad daylight outside a hotel in midtown Manhattan. In addressing the incident, NYPD Commissioner Bill Bratton doubled down on the department's story and pushed back against charges of racism with (perhaps) some poorly chosen words:
If you look at the photograph of the suspect, it looks like the twin brother of Mr. Blake. So let's put that nonsense to rest right now. Sorry, race has nothing at all to do with this.
Later, at a news conference, Bratton added he and the NYPD have tried to call Blake numerous times to apologize, but have failed to reach him. The officer who reportedly tackled Blake has been placed on modified duty.
Meanwhile, the 35-year-old former athlete and Harvard grad, who suffered some light cuts and bruises in the incident, told his side of the story on Good Morning America on Thursday. He explained that his decision to speak out was prompted by a conversation with his wife right after he was released:
Immediately, I was furious because I thought about what I would be thinking if someone did that to my wife, if someone tackled her in broad daylight, paraded her around in a busy, crowded sidewalk in New York City with handcuffs with her cuffed behind her back, and taking away her dignity. I couldn't accept that.