Home-Front Beer News: The Atlantic, Redlands
Editor's Note:
This article previously appeared in a different format as part of The Atlantic's Notes section, retired in 2021.
I had absolutely nothing to do with this, so with clean hands I can enthusiastically celebrate the ad that appears on the back cover of the October issue of the magazine, which has just arrived in the mail. Behold: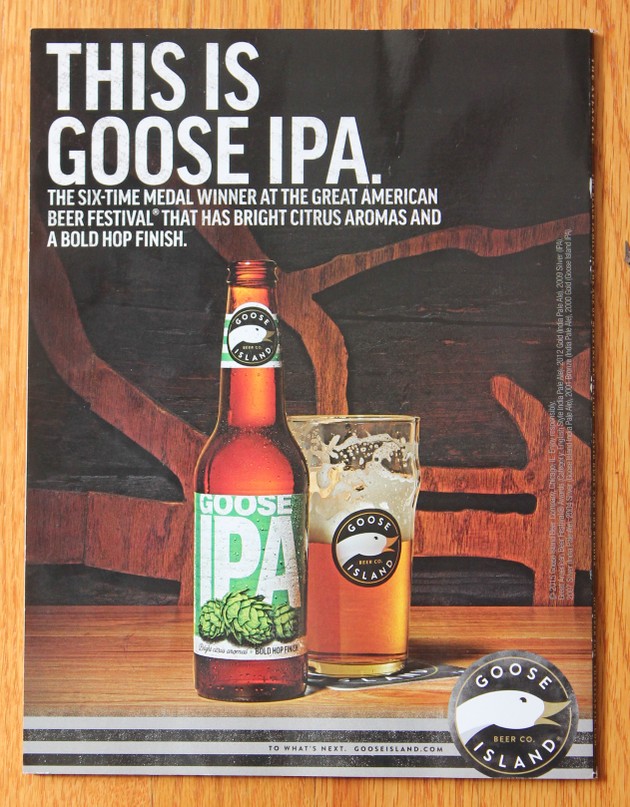 I have waited these many years to see an IPA be advertised at full-page, full-color, back-cover scale in my beloved magazine. Huzzah!
Plus, what is between the covers in this new issue is really strong, in my view. I'll say more in the days to come, but you won't go wrong by starting with Andrew Moravcsik's piece about being the "lead parent" for his children. It's the complement to the 2012 Atlantic piece  "Why Women Still Can't Have It All" by his wife Anne-Marie Slaughter, as elaborated in her strong new book Unfinished Business. Anne-Marie and Andy and their sons have been friends of ours, since the year we spent living in the same apartment building in Shanghai. Even if we weren't I'd recommend their articles and books.
***
When I was growing up in Redlands, California, the two grocery stores where I would be sent for errands were the small, dusty, old-style Olive Avenue Market, and the larger and (at the time) more moderne Gerrards.
Olive Avenue Market is now one more outpost of millennial hipness with exotic coffees, pastries, and beers. I spent a lot of time there this past winter.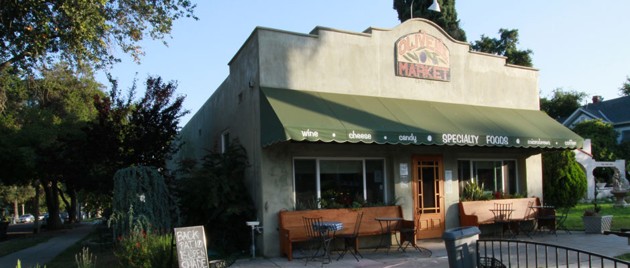 And Gerrards! As reported in this new article by Kristina Hernandez in the Redlands Daily Facts (my first-ever journalistic outlet), it has blazed a radically original path toward a model of retail success.
When my wife Deb and I were based at the University of Redlands during the past winter, we (by which I mean, me) noted with pleasure the introduction of a "Beer Cave," with an inexplicably huge variety of craft beers, in a corner of Gerrards grocery store. I was worried that the Beer Cave would not survive our (my) departure from the town. But according to the Facts article, it has become such a success that it now accounts for half the store's total sales volume. People come from all around the SoCal region to shop for beer there.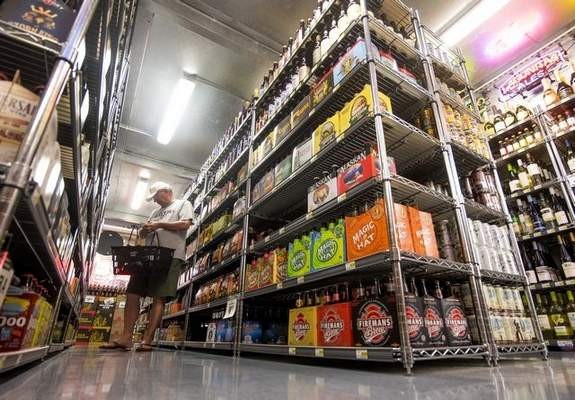 As the article says:
"There's new beers, probably 20 to 30 new beers, each week. (They) keep me pretty busy," [beverage manager Bob Kirkland] said.

The Cave offers diversity. There are Redlands brewery selections from Hangar 24 and Ritual, alongside Sriracha-flavored beer and imports from Belgium.

And so Gerrards has become a hub for craft brewing experts and those becoming so. Maureen Perez is the store's beer specialist.

"We also serve as a source of information," she said. "We see people come in all the time asking for beers that aren't available yet. It's kind of a different type of service we offer."...

"Some of our most popular brewers are gypsy brewers, and what that means is they don't own a brewery. They just use somebody else's and there's a lot of collaborations that come down the line," she said.
It's a new America, including its new Golden Age of Beer.