Remembering United Flight 93
A visitor complex in Pennsylvania honoring those aboard the plane on September 11, 2001, will be dedicated Thursday.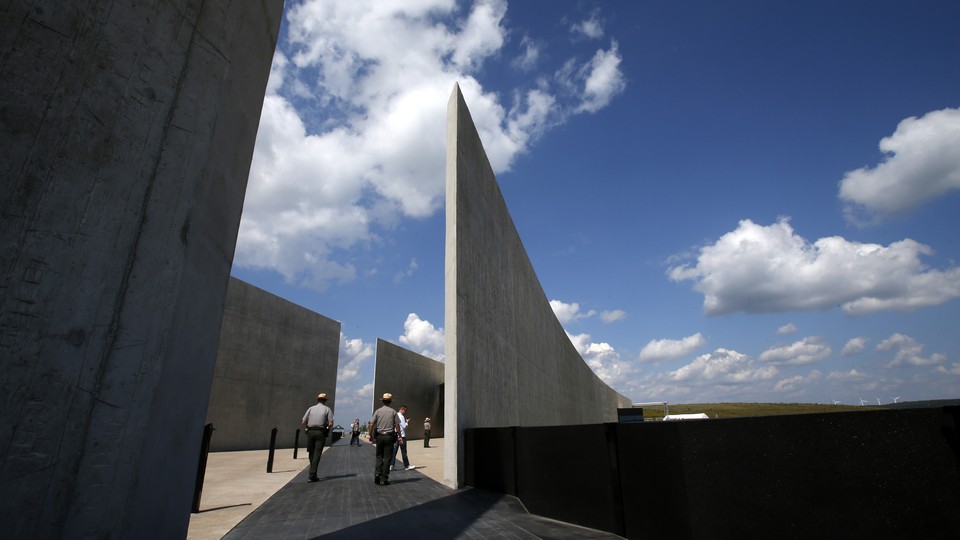 On September 11, 2001, al-Qaida terrorists hijacked four planes, crashed two of them into the twin towers of the World Trade Center, and a third into the Pentagon. Passengers and crew on the fourth plane, which was headed for the U.S. Capitol, thwarted the hijackers, crashing the aircraft into a reclaimed strip mine in a rural part of southwestern Pennsylvania.
On Thursday, a $26 million visitor complex in Shanksville, Pennsylvania, honoring the victims of United Flight 93 will be dedicated and opened to the public.
Exhibits at the center include voice mails from Linda Gronlund, one of those aboard the flight. Here's the Pittsburgh Post-Gazette:
"Elsa, it's Lin. I'm on United 93. It's been hijacked by terrorists who say they have a bomb," Ms. Gonlund said in a message that can now be heard by the public for the first time at the new Flight 93 National Memorial Visitors Center. "Mostly I just want to say I love you, and I'll miss you."

The visitor center officially opens today with a ceremony here. Viewers will see 10 exhibit panels in the elegant space, set among sculpture-like walls, that take viewers on a chronological, historical and emotional tour across the events in New York City, Washington, D.C., and here on the day of the terrorist attack.

It is midway through the exhibit, at the fifth panel, that visitors get to listen to Ms. Gronlund, as well as two other voice mail messages left by flight attendant CeeCee Lyles, and passenger Lauren Catuzzi Grandcolas. Ms. Lyles' and Ms. Grandolas' messages have been heard publicly before, but not Ms. Gronlund's.
The families of those onboard the flight toured the $26 million that is operated by the National Park Service on Wednesday.
"The visitor is just going to be amazed," Debby Borza, whose daughter, Deora Bodley, was on the plane, told the newspaper.
The memorial has been a long time coming—14 years after the attacks that killed about 3,000 people. The memorial at the Pentagon opened on the eighth anniversary of the attack, and the National September 11 Memorial & Museum in New York opened on the 10th anniversary.
The New York Times adds:
It took the families years to assemble the land for the memorial, and even longer to raise the money, most of it from private donations. The design competition stretched out the process even more.