Seeking the 'Ultimate Punishment' for Dylann Roof
Editor's Note:
This article previously appeared in a different format as part of The Atlantic's Notes section, retired in 2021.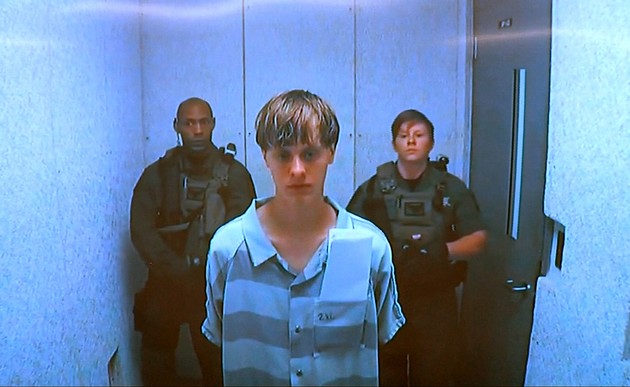 State prosecutors in South Carolina have announced that they will seek the death penalty in the case of Dylann Roof, the 21-year-old man accused of killing nine people in a racially motivated attack at a historically black church in Charleston, South Carolina, in June. Roof is also believed to be the author of a document, uncovered after the shooting, that included white supremacist sentiments and seemed to offer a rationale for the attack.
"This was the ultimate crime, and justice from our state calls for the ultimate punishment," said one Charleston County prosecutor in a press conference on Thursday. In addition to multiple homicide charges, Roof will also be tried on three counts of attempted murder. As The Washington Post noted, In South Carolina, death row inmates  are given the option to choose between lethal injection and electrocution.
Roof also faces 33 federal hate-crime charges, but it's still unclear whether the state or federal trial will take place first, or if the federal prosecutors would pursue the death penalty.