American Dreams: Mashups and Marriage
Editor's Note:
This article previously appeared in a different format as part of The Atlantic's Notes section, retired in 2021.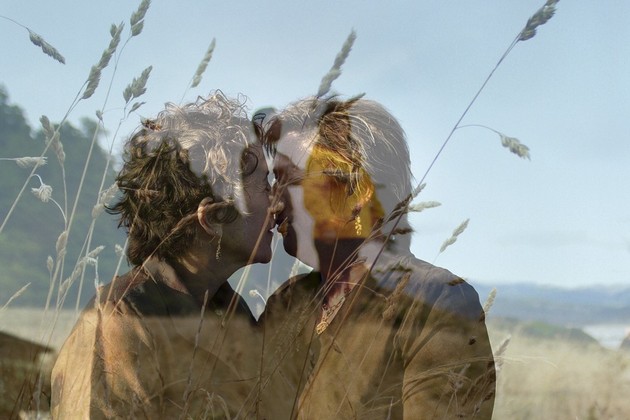 My colleague Emily over the past month has been tracking photo submissions from readers that reflect what the American Dream means to them:
The dream with a capital "D," of course, cannot be contained in a single photograph or a simple phrase. The dream is all these things at once, to everyone. It's a proud cacophony of cultures that intersect and challenge one another, and [here] you'll find images just like that. EchoSight's Daniella Zalcman and myself have sifted through all the Tweets and Instagrams to find the loudest images, and then mashed them up with images louder still. We also asked the photographers to tell us a little about their photographs and their dreams, which are included below each montage and have all been condensed and edited.
The caption for the above mashup is from Elizabeth Herman:
My beautiful, brilliant aunts, who were together for over 20 years before they were able to get legally married in Maine, on their wedding day on October 13, 2013.
That image stood out to me because yesterday two of my friends got married in Portland, Oregon:
Congrats Laura and Amy!
More photo submissions from Atlantic readers on the American Dream series are here on Instagram. Written stories and reflections from readers and other contributors are here. Our latest entry:
As a poor, small-town kid having the opportunity to enter the United States Air Force, meet a wonderful girl, fall in love, marry, raise three great kids who reached un-imagined goals in their professions, being blessed with four high-achieving and very successful grandchildren and then being able to live my senior years with that wonderful girl and bragging about my grandkids and now great-grandchildren …

That to me is the epitome of the American Dream.
Have your own story to share? Email hello@theatlantic.com.