Editor's Note:
This article previously appeared in a different format as part of The Atlantic's Notes section, retired in 2021.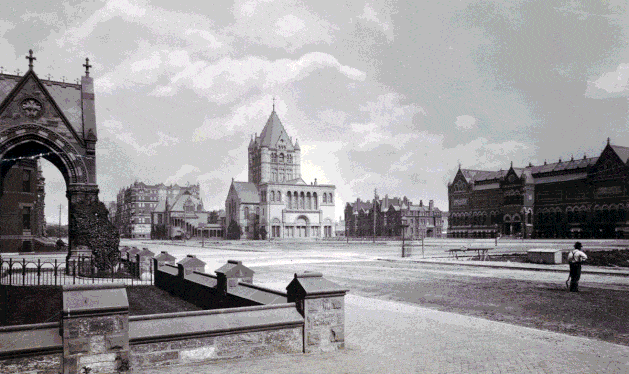 My colleague Alan just posted the really cool GIF seen above:
Recently I was in downtown Boston visiting a friend, and walked to nearby Copley Square. I remembered a collection of historic images I'd seen from the Boston Public Library, looked them up on my iPhone, and tried rephotographing some of the same locations. This image turned out the best, so I made an animation showing the massive buildup of Boston around Trinity Church over the course of 127 years.
Meanwhile, nearby, some sad news just broke:
Students on the MIT campus in Cambridge were temporarily told to shelter in place Sunday after a shooting close to campus. ... Students are being told they do not need to seek shelter because the shooter is not believed to be on campus. According to Cambridge Police one person suffered non-life threatening injuries on Portland Street around 4:30 p.m.
Follow the latest updates from MIT police here.