When You Can't Answer the Question, 'Where Were You on 9/11?'
Editor's Note:
This article previously appeared in a different format as part of The Atlantic's Notes section, retired in 2021.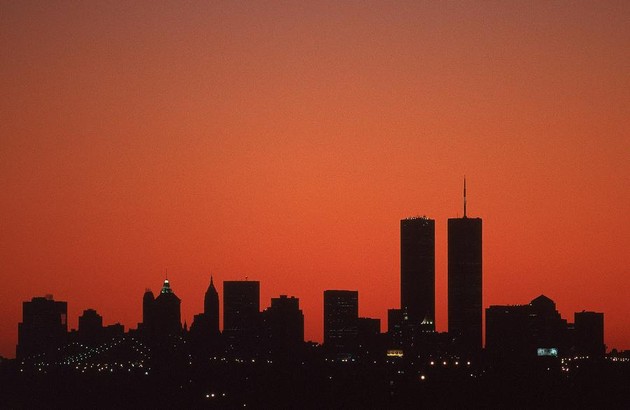 My daughter was born in 2000, and this year she starts 10th grade—which made me realize today that kids born in 2001 will be starting high school this year, and on this 14th anniversary of the attacks of 9/11, I wonder what these freshmen think about that event, what it means to them, how the history will be remembered, and how it's being taught, both at school and at home. The impact of such a pivotal event is so much more powerful on those who were alive and old enough to remember than it is for those who read about it or watch archival footage. I found this article from the Staten Island Advance really helpful in thinking through all of this.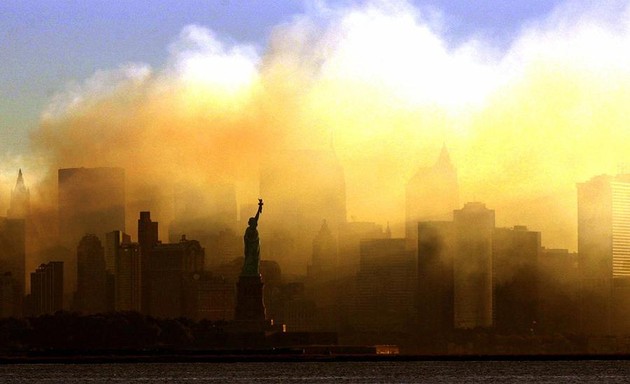 * * *
My own grandparents were married on December 7, 1941, the day of the Japanese attack on Pearl Harbor. The wedding was in San Diego, and my grandmother remembers people milling about before the ceremony, looking slightly anxious before the wedding and gathering in small groups to whisper about something. The news of the attack had been broadcast, but everyone decided to keep it a secret from the bride as she prepared to walk down the aisle. It was only hours after the wedding that she found out what had happened. My grandfather, her new husband, worked as a civilian engineer in aerospace for Consolidated Aircraft (later Convair). I can't imagine the anxiety and foreboding they felt.
And I wonder what the freshmen class of 1955 thought about Pearl Harbor, 14 years after the attack, and a decade after the end of World War II.
Today, as we remember 9/11, I'd like to share a series of three photo essays I put together in 2011, looking back on September 11: Before, The Day, and After.