The Heroin Statistics That Spooked the White House
The Obama administration announced a new program Monday to combat an increase in the use and trafficking of the drug.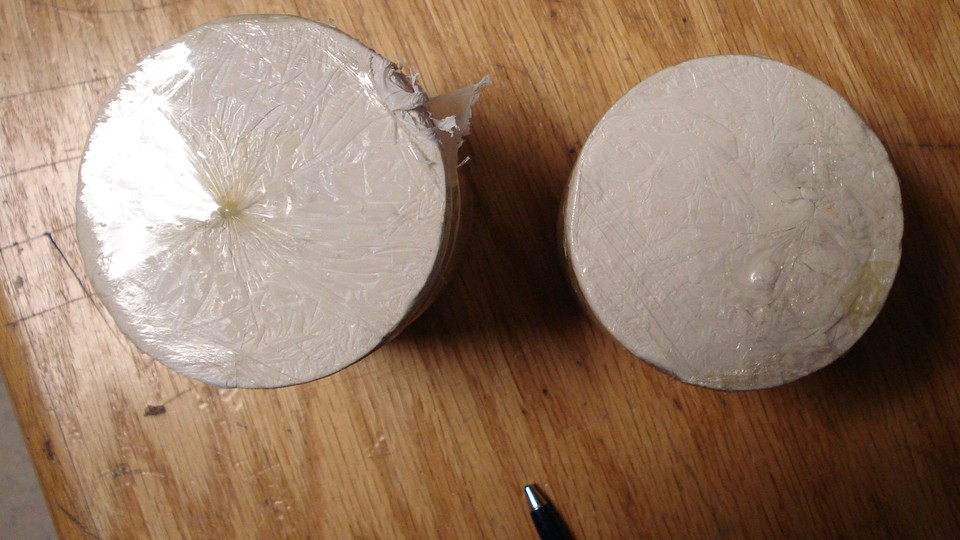 Between 2002 and 2013, the rate of people dying from heroin-related overdoses in the U.S. almost quadrupled.
This dramatic increase, as well as a spike in heroin use, is why the White House introduced Monday a $5 million program aimed at curbing heroin use and trafficking. Half of the money will go to a program that emphasizes treatment over prosecution of drug addicts. The Washington Post first reported the plan and the reasoning behind it, citing two senior administration officials. Here's how it will work:
The experiment, initially funded for one year in 15 states from New England to the D.C. area, will pair drug intelligence officers with public health coordinators to trace where heroin is coming from, how and where it is being laced with a deadly additive, and who is distributing it to street-level dealers.
The initiative addresses "the heroin and prescription opioid epidemic as both a public health and a public safety issue," Michael Botticelli, the director of National Drug Control Policy, said in a statement Monday. His agency will carry out the plan.
In the U.S., more people—men and women, in all income levels, in most age groups—are using heroin, according to a recent report by the Centers for Disease Control and Prevention. Officials attribute the trend to lower prices of heroin, increasing abuse of prescription opiate pain medication (which often leads to heroin use), and other factors. The greatest increases, the CDC says, have been in demographic groups with historically low rates of heroin use, like women, people who have private health insurance, and high-income individuals. More than 8,200 people died of heroin overdose in 2013 alone. Between 2007 and 2014, heroin arrests by the Drug Enforcement Administration nearly doubled, and surpassed marijuana arrests for the first time.
Pairing cops with docs on drug-use efforts has shown some success. A May study by funded by the National Institute of Drug Abuse and published in The Lancet, a leading medical journal, found that people who were incarcerated for six months or fewer and who underwent methadone maintenance, a common treatment method for drug addiction, while imprisoned were more likely to get additional treatment after their release.
The White House initiative was proposed by the New York/New Jersey High Intensity Drug Trafficking Area Program. The program hires 16 drug intelligence officers and 15 health policy analysts to work together, collecting data on drug overdoses and gathering intelligence on trafficking. There are 27 other programs like it across the country, all federally funded.