Spotify Lost Taylor, but It Won Barack
The president has implicitly endorsed the music-streaming service, which could go a long way for the Swedish startup.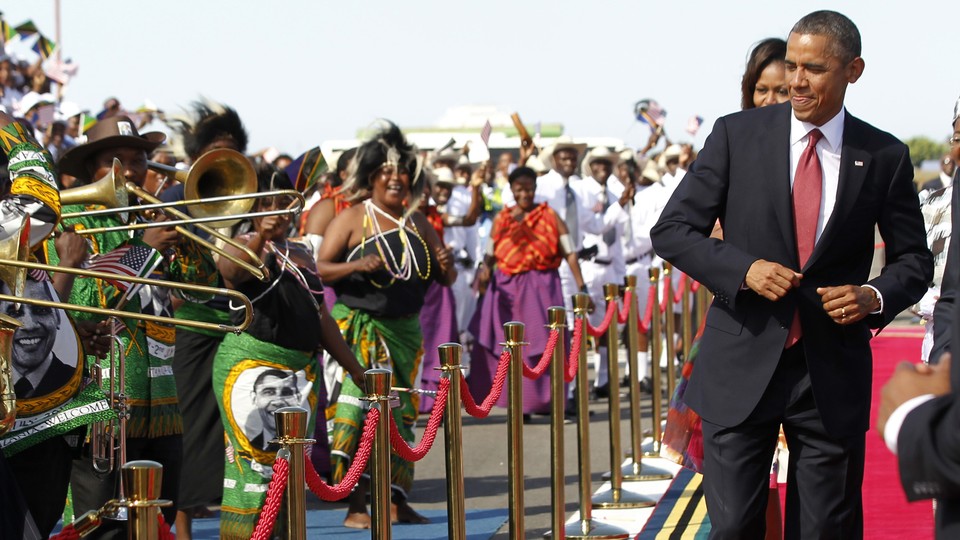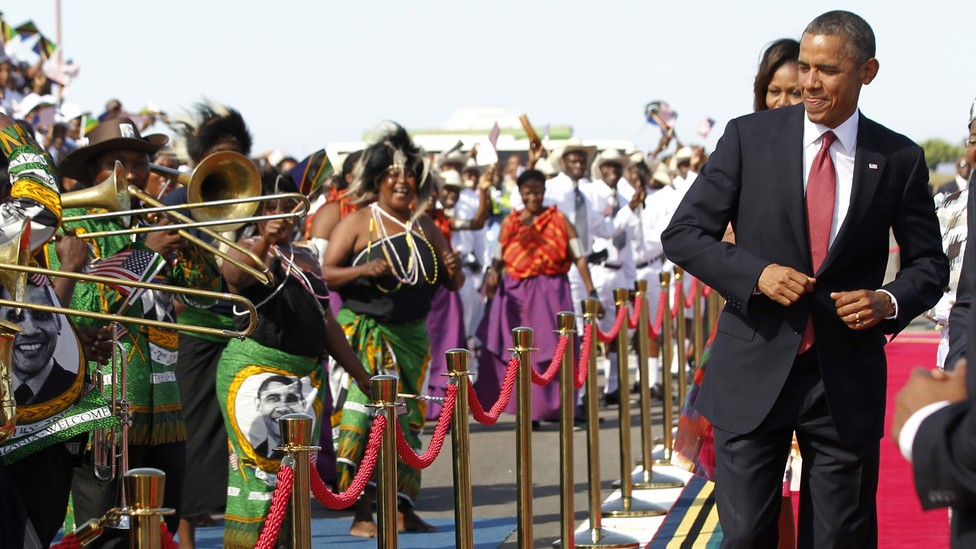 What is President Obama listening to while vacationing in Martha's Vineyard this week?
Otis Redding, Justin Timberlake and a little bit of salsa, according to the #POTUSPlaylist, released Friday on Spotify, the music-streaming service. The list, divided into daytime and nighttime playlists, includes 40 of Obama's "favorite songs for the summer," the White House said.
This is good news for anyone who has ever wondered what Obama bops along to before a round of golf. It's also good news for Spotify, a Swedish startup whose U.S. customer base is rapidly growing. In June, Spotify found itself in a battle for listeners' attention when Apple introduced Apple Music, a subscription-based, music-streaming service. Hey, Spotify said, that's just like us! And they have more money!
The outlook looked brighter two days later after Apple's announcement, the Wall Street Journal reported that Spotify had raised $526 million from investors in a round of financing, putting the company's value at $8.5 billion. (Apple's value, at $733 billion, is obviously no competition, but consider that Spotify was worth $1 billion and hadn't even made a profit just two years ago.) This kind of growth seemed to suggest that, when it comes to the music-streaming market, Spotify stood a chance to hold its own in the ring with Apple.
Apple, however, was ready to knock it out—by siding with Spotify's most famous critic. In November 2014, Swift, who is known for her dislike of streaming services, refused to stream her wildly successful album "1989" on Spotify. "If this fan went and purchased the record, CD, iTunes, wherever, and then their friends go, 'why did you pay for it? It's free on Spotify,' we're being completely disrespectful to that superfan," the president of Swift's record label told Rolling Stone back then.
Swift threatened to do the same with Apple Music. Days before its launch, Swift shamed the service in a blog post, calling its free-three month trial, which would carry music that Apple wasn't going to pay musical artists to use, "shocking" and "disappointing." Apple immediately did an about-face. "We hear you @taylorswift13 and indie artists. Love, Apple," tweeted the company's Eddy Cue. Apple would pay for every song. Not cheap.
The bad blood between Swift and Apple vanished. The gang's all there on Apple Music now—"Blank Space" and "Shake it Off" and "Out of the Woods." But the president's favorite songs? Only on Spotify.