A Judge's Order Overhauls Ferguson's Municipal Courts
He has announced the withdrawal of all warrants issued before 2015, affecting nearly 10,000 cases.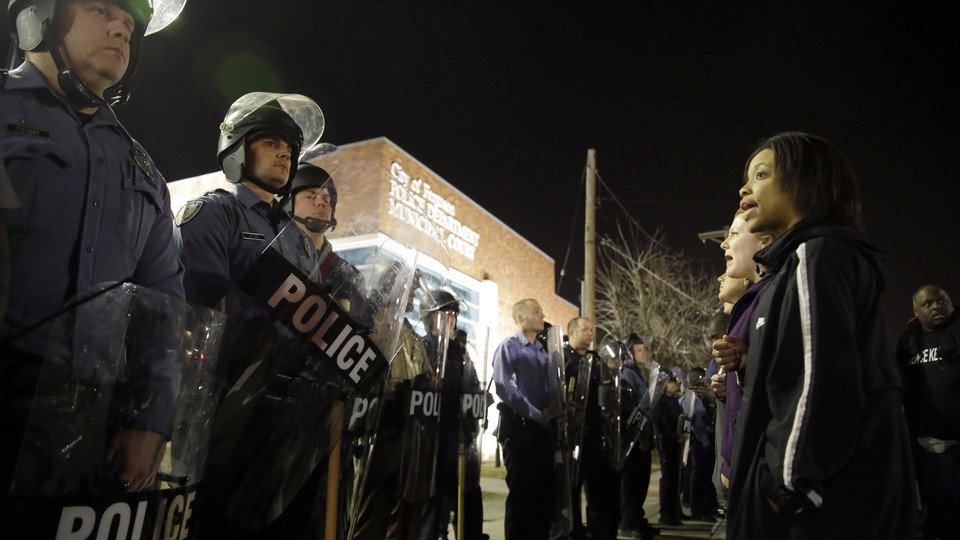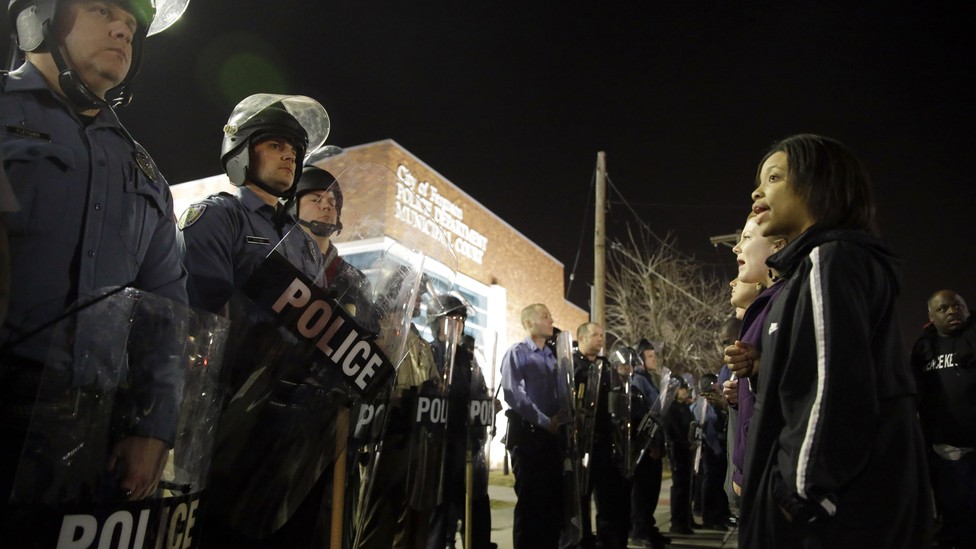 A municipal judge in Ferguson, Missouri, has announced the withdrawal of all warrants issued before December 31, 2014.
Judge Donald McCullin's order affects nearly 10,000 warrants, Stephanie Karr, municipal prosecutor for Ferguson, told the St. Louis Post-Dispatch. Additionally, the newspaper reported, the state's Department of Revenue will reinstate licenses that were suspended only because of a failure to appear in court or pay a fine.
McCullin said the "changes should continue the process of restoring confidence in the court, alleviating fears of the consequences of appearing in court, and giving many residents a fresh start."
McCullin was appointed to his post in June after the resignation of Judge Ronald Brockmeyer, who quit after the U.S. Justice Department published a report in March critical of the Ferguson courts and the city's police department. The report was prompted by the shooting death of Michael Brown, an 18-year-old black man,  in August 2014, by Darren Wilson, a white police officer. Wilson was not charged in the shooting, but a Justice Department investigation found a pattern of racial discrimination by the city's police department and its courts.
The report said practices of municipal courts in Ferguson, Missouri, violate "the Constitution and undermines police legitimacy and community trust." It said the department's investigation found "overwhelming evidence of minor municipal code violations resulting in multiple arrests, jail time, and payments that exceed the cost of the original ticket many times over."
Here's more from the Post-Dispatch:
In order to resolve underlying charges, new courts dates will be given to defendants who have had their warrants erased, along with several options, such as payment plans and community service.

In the future, if an arrest warrant is issued for a minor traffic or housing code violation, a defendant will simply be given another court date, rather than face jail time or be forced to post a money bond of what was previously typically about $200.

Those arrested on a subsequent warrant will be released from custody after agreeing to an unsecured bond, or a promise to pay $200 if they fail to appear in court again.

Those with warrants for non-minor traffic or other violations, such as trespassing or possession of marijuana, will be released after agreeing to an unsecured bond in the amount of $300.
McCullin's order came just days before a new law on municipal reform takes effect on Friday.