The Aurora Theater Gunman: Sentenced to Life Without Parole
Two weeks after a jury spared James Holmes the death penalty, a Colorado judge sentenced him to life imprisonment Wednesday.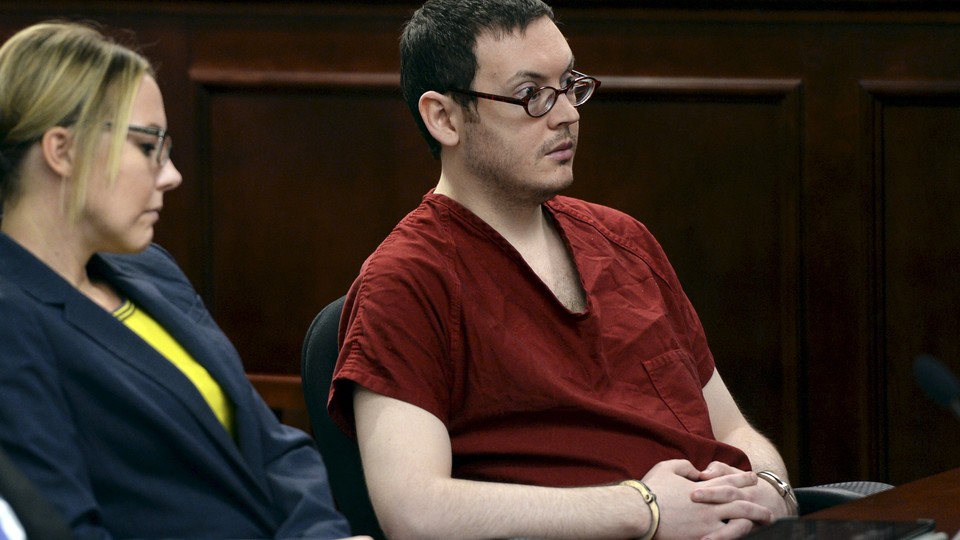 A Colorado judge formally sentenced convicted Aurora theater gunman James Holmes to life imprisonment without parole on Wednesday, three years after a shooting rampage that killed 12 people and injured 70 others in the Denver suburb.
Judge Carlos Samour, Jr.'s ruling was largely a formality in the capital-murder case. On August 7, the jury sentenced Holmes to life imprisonment without parole and spared him the death penalty. Colorado law requires a unanimous jury to impose death sentences.
Arapahoe County District Attorney George Brauchler, who prosecuted the case, told the Los Angeles Times on Monday that a lone juror refused to vote for a death sentence. Brauchler also speculated that Holmes's mental-health issues probably swayed the juror.
The formal sentence follows two days of emotional testimony from victims and their family members about Holmes's crimes. Kathleen Pourciao, whose daughter Bonnie Kate survived gunshot wounds from Holmes during the shooting, condemned the jury's decision.
"The message is the state of Colorado values a mass murderer more than the lives of those he murdered," she told the court Monday. After she testified, Judge Samour defended the trial he oversaw and the jury's decision. "You can't claim there was no justice because it wasn't the outcome you expected," he told the courtroom.