Bill Cosby and a More Than 40-Year-Old Case
The comedian has been ordered to give sworn testimony in a lawsuit brought by a woman who says he forced her to perform a sexual act on him when she was 15.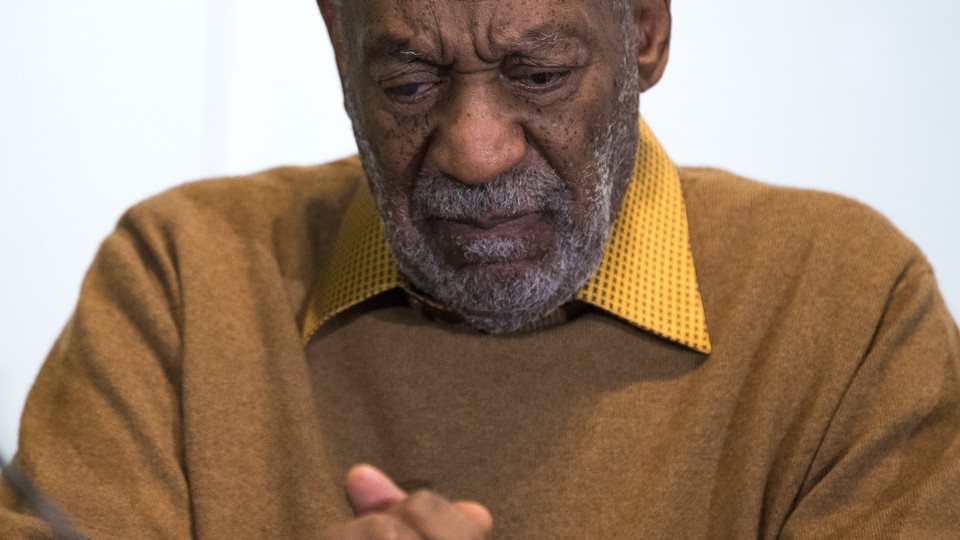 A California judge ruled Thursday that Bill Cosby must give sworn testimony on October 9. The case is a lawsuit brought by a woman who says the comedian forced her to perform a sexual act in 1974, when she was 15 years old.
Although the statute of limitations has passed for filing criminal charges, the woman,  Judy Huth, who is now 56, is suing Cosby for psychological damage. Last month, the California Supreme Court dealt a setback to Cosby's attempt to fend off the allegations when it allowed Huth's lawsuit to continue.
Huth will give her deposition on October 15. Cosby's lawyers, who say the case is an attempt to extort the comedian, had wanted her to give her testimony before him.
The deposition would be Cosby's first since 2005; that case, which was settled out of court, was also related to allegations against him. But a judge ordered the release of that deposition in which the comedian acknowledged giving Quaaludes to women with whom he wanted to have sex.
The allegations against Cosby resurfaced late last year and have continued to grow with more women accusing him of sexually abusing them. Last month, New York magazine published an article in which 35 of Cosby's accusers laid out what they said the comedian did to them.
Cosby denies all wrongdoing, and has never been charged with a crime, but the scandal has hurt the comedian's reputation.  As my colleague Spencer Kornhaber wrote:
These are women from different walks of life—from supermodels to bartenders—whose tales of abuse are both painfully specific and horrifyingly familiar when placed next to each other. Even if statutes of limitations make it so that Cosby likely won't ever be tried in court, even if you believe that every story has two sides, the article makes the question of whether Cosby preyed upon women seem almost crass. Without a full public confession from the star, nothing is certain, but at this point, it'd take a leap of logic to argue that public opinion should presume Cosby is innocent.