Why James Holmes Is a Step Closer to Facing the Death Penalty
A Colorado jury moved to the third and final phase of sentencing, keeping capital punishment on the table for the convicted Aurora theater shooter.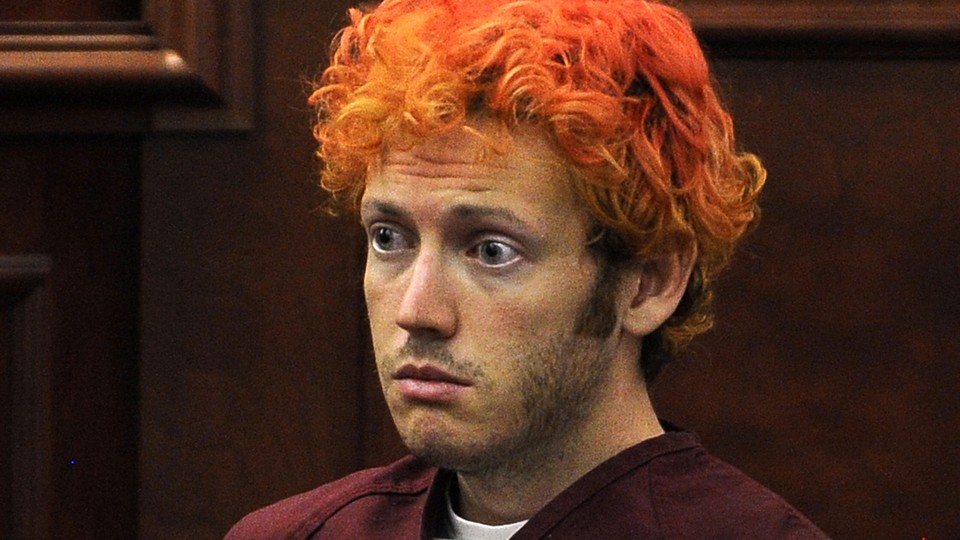 Updated on January 1, 2015, at 3:50 p.m. ET
James Holmes will face either the death penalty or life in prison, after a jury declined today to take capital punishment off the table for the convicted Aurora, Colorado, theater shooter.
In the second phase of sentencing, the Colorado jury found the mitigating factors in the case, such as Holmes' mental illness, do not outweigh the aggravating factors—that he killed more than two people and he knowingly created a "grave risk of death" for others. The sentencing  phase of his trial now moves to the third and final stage. There, Holmes could be handed the death penalty or life in prison without the possibility of parole.
Holmes was found guilty last month of first-degree murder in the mass shooting at the Century Aurora 16 theater on July 12, 2012. The rampage killed 12 people and injured 70 others. In the first phase of sentencing in July, the jury of nine women and three men confirmed that Holmes was eligible for the death penalty.
The Denver Post explains how the state's death penalty verdict works:
Colorado's system for deciding on a possible death sentence is layered, with jurors having to deliberate three times if they are to deliver a death verdict.

In the first step ... jurors must decide whether a murder is especially heinous enough to be eligible for the death penalty. In the second step, jurors heard about the whole of a defendant's life — including his childhood and any mental illness from which he suffers — then decided whether those things about a defendant that suggest leniency outweighed the awful things about the crime that make it eligible for the most severe punishment. ...

In this second step of deliberations, jurors were asked to make a decision on each count of murder. If they unanimously agree that Holmes could face death for even one count, the trial moves to the sentencing's third step. But, if even one juror believes Holmes shouldn't face the death penalty for any of the murder counts, the trial ends with a life sentence. …

At the end of the final step, jurors will deliberate again, making an individual moral choice about whether death is the right punishment for Holmes. They must be unanimous in their decision for Holmes to receive a death sentence.
Holmes had been charged with 166 counts. He had pleaded not guilty by reason of insanity. But court-appointed doctors testified he knew what he was doing at the time of the shooting.
Colorado has executed only one person since the state reintroduced the death penalty in 1975. A recent poll shows 63 percent of people in the state say Holmes should be executed.