The Tragedy of Glenn Ford
Freed last March from Death Row after serving 29 years for a crime he didn't commit, the Louisiana native died Monday of lung cancer.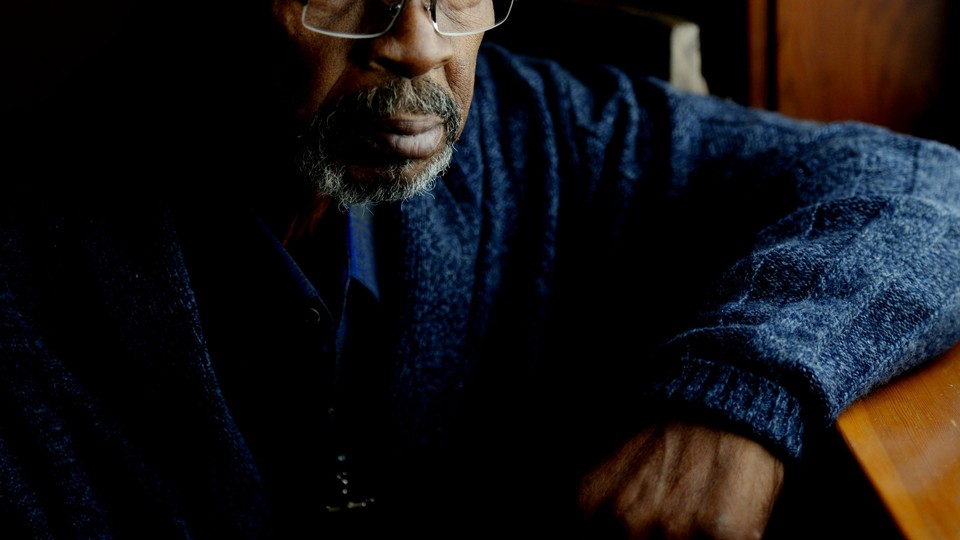 On November 5, 1983, a jewelry shop owner named Isadore Rozeman in Shreveport, La., was murdered in a robbery. Glenn Ford, a local man who knew Rozeman slightly, was not guilty of the crime. But the next year, the 34-year-old was nonetheless convicted of Rozeman's murder and sentenced to death. For the next 29 years, three months, and five days, Ford lived in a 8-foot by 10-foot cell in Louisiana's Angola prison and spent most of his days in solitary confinement.
In March 2014, Ford was finally exonerated and released. But soon after gaining his freedom, Ford was condemned anew—this time by a lung cancer diagnosis. On Monday, he died of the disease in New Orleans, where a nonprofit organization had provided him with a home. Ford was 65.
The arrest, trial, and imprisonment of Glenn Ford were extraordinarily unjust. There were no witnesses to Rozeman's death, and no weapon was ever found. Marvella Brown, the woman who implicated Ford in the crime, later admitted in court that she had lied. There was no other reason to think that she was telling the truth except convenience—Ford was already cooperating with authorities.
The trial was even more of a travesty. Here's a description from Andrew Cohen, an Atlantic contributing editor who wrote extensively about Ford's case:
Ford's murder trial was constitutionally flawed in almost every way. The two attorneys he was assigned were utterly unprepared for the job. The lead attorney was an oil and gas attorney who have never tried a case—criminal or civil—to a jury. The second attorney, two years out of law school, was working at an insurance defense firm on slip-and-fall cases. Both attorneys were selected from an alphabetical listing of lawyers at the local bar association.

During jury selection, prosecutors used their peremptory strikes to keep blacks off the jury. The reasons they gave for precluding these men and women from sitting in judgment of Ford were insulting and absurd. And leading up to and during the trial Louisiana did not share with the defense all evidence favorable to it as they were required to do under the United States Supreme Court's constitutional command in Brady v. Maryland.
Following his conviction, Ford languished on death row for nearly three decades, most spent in the hellish isolation of solitary confinement. His release—triggered by the acquisition of "new evidence" by Dale G. Cox, a first assistant district attorney in Caddo Parish, La.—then, was celebrated as a triumphant exoneration. Newly free, Ford professed no bitterness toward the state that had wrongly imprisoned him, and approached his life on the outside with measured enthusiasm. In a separate article describing Ford's first hours of freedom, Cohen wrote:
Today, Glenn Ford is free. Free to succeed and free to fail. He told reporters that he is not bitter about the life that was taken from him by the state. I hope he means it. His best revenge, indeed, would be to live well. Please let it be so.
But a new problem soon arose. This March, a judge ruled that Ford was ineligible for compensation because, following Rozeman's death, he had pawned items taken in the jewelry store robbery. "While Mr. Ford does not have the blood of Isadore Rozeman on his hands, he did not have clean hands," the judge, Katherine Dorroh, explained.
Dorroh's ruling, of course, pales in comparison to the original sin of Ford's conviction. But it provides an unhappy coda to a life marred by unspeakable injustice and tragedy.