The Hacking of America's Pastime
If employees of the St. Louis Cardinals broke into the Houston Astros player database, it would be a first-of-its-kind scandal for professional sports.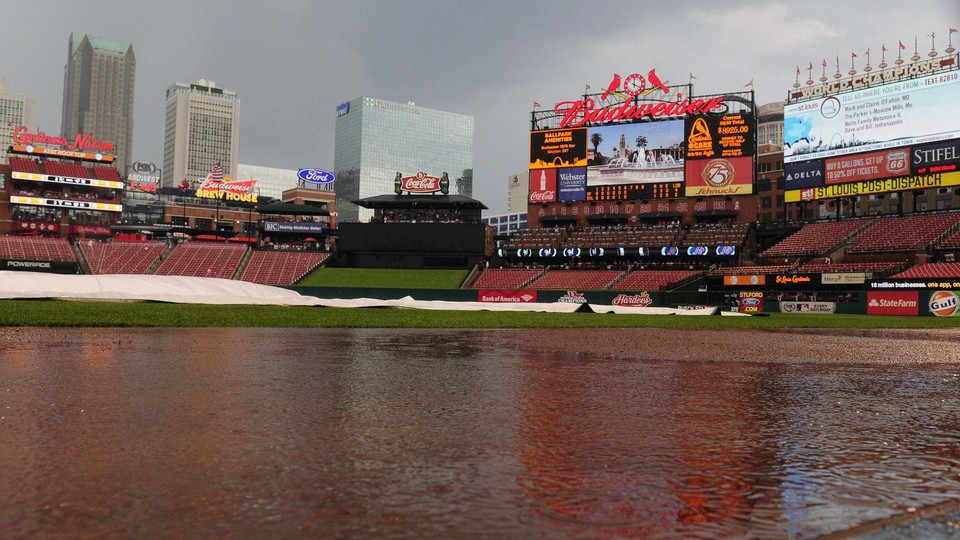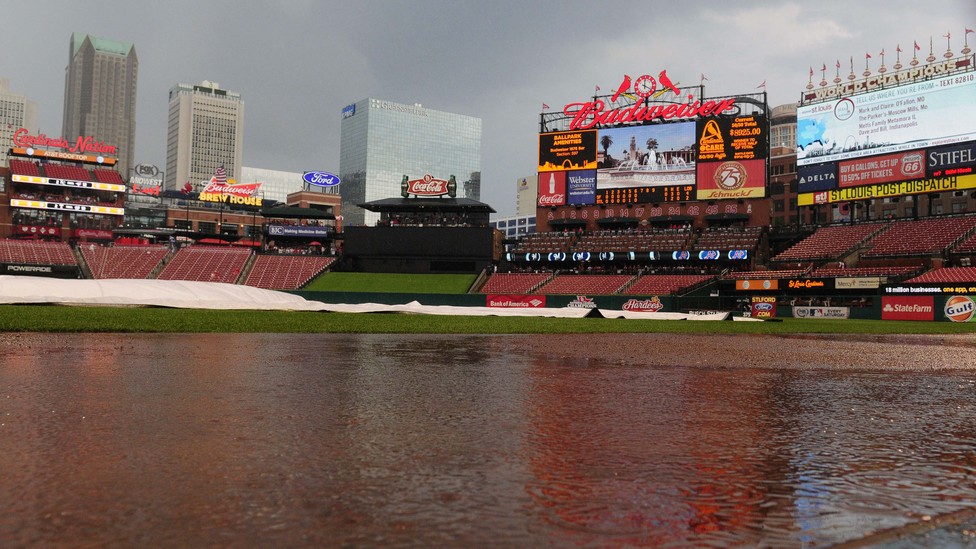 A pitcher uses pine tar to get a better grip on a baseball. A batter takes performance-enhancing drugs to knock a pitch out of the stadium. A baserunner steals a catcher's sign to tip off a teammate about an upcoming pitch. Players bet on and even throw games.
The scandalizing of America's pastime is nearly as old as the pastime itself. But Tuesday's New York Times story about an investigation into whether employees of the St. Louis Cardinals hacked into the Houston Astros player database is like nothing professional baseball has ever seen.
In fact, the news is a first for any professional sport. "The attack would represent the first known case of corporate espionage in which a professional sports team hacked the network of another team," wrote the Times reporter Michael Schmidt. According to Schmidt's report, FBI and Justice Department investigators have evidence that in 2013, members of the Cardinals front office infiltrated the Astros' specialized system and became privy to "internal discussions about trades, proprietary statistics and scouting reports."
To find a more unnatural-seeming baseball story, one might have to go back to the moment when Johnny Damon sported a New York Yankees jersey. The story is particularly jarring because the alleged culprit—the St. Louis Cardinals—is one of the league's oldest and most respected franchises.
Since the story broke, debate has raged over whether the motivation for the alleged attack might have been strategic or emotional in nature. The database in question was built by a former Cardinals executive named Jeff Luhnow, who was hired away by the rival Astros in 2011 in part because of his skill at using big data to build efficient player rosters.
"Ambitious baseball front offices make their living locating and exploiting inefficiencies in the system," Nicholas Dawidoff, a longtime baseball writer and author of The Catcher Was a Spy, wrote in an email.
Luhnow built a similar model for the Cardinals, which won the World Series in 2011. The Astros, which were historically bad after Luhnow first became their general manager and in 2013 when they were allegedly hacked, are now (surprisingly) one of the league's best teams.
It's still not clear how hacking into the Astros system might have helped the Cardinals, or how significantly the system might have been hacked. What is clear is that, for the second time in a month, federal agencies are taking a lead role in a major sports scandal. As Craig Calcaterra notes, the Cardinals' alleged hack, however small, would fall under the Computer Fraud and Abuse Act, which was used to prosecute hacker Aaron Swartz. Considering that the hack would have involve crossing state lines, this scandal has the potential to get even stickier than pine tar.