The Fitful Journey Toward Police Accountability
After months of headlines about violent encounters between officers and citizens, some efforts to investigate and punish police are gaining traction.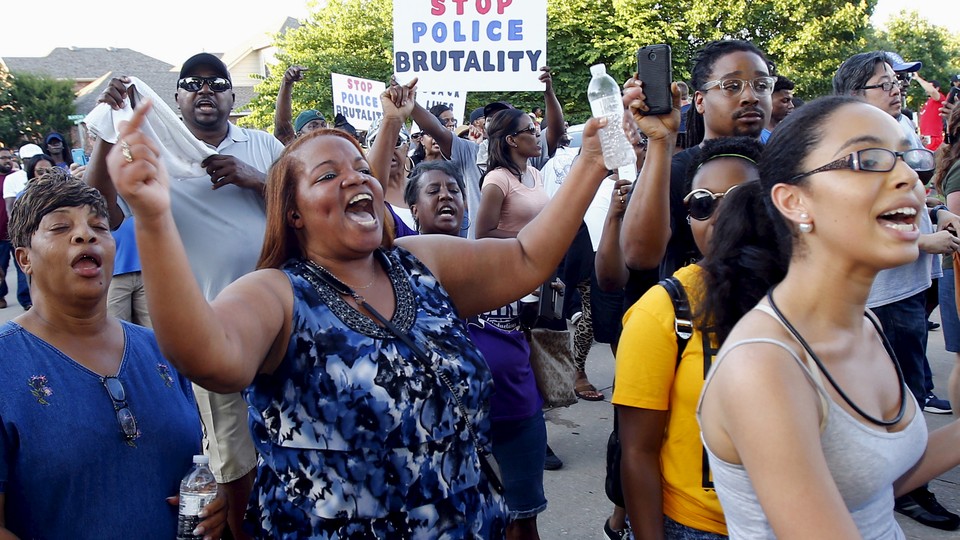 For almost a year, the nation has been focused on cases of violence against citizens by police—most of them involving black victims, and many of them involving white officers. A complaint that advocates have raised again and again is that there's too little accountability for officers: They're seldom prosecuted or punished when people die, and when they are prosecuted, they usually aren't convicted.
That makes this an interesting moment, because across the nation this week, steps are being taken to hold officers accountable—whether through official reviews, the legal process, or citizen action. Here are a few of the stories swirling on Wednesday:
Meanwhile, a different sort of vision of accountability: Following up on a project launched by The Guardian that seeks to record every police-involved fatality—a response to the fact that no government authority keeps reliable statistics—The Intercept's Josh Begley has created a collection of Google Maps images of the locations of fatal encounters. It's an unsettling journey through haunted corners of the American landscape.