What's the Right Penalty for Having Sex on the Beach in Florida?
The correct answer is being mocked on Fark.com. But Sunshine State officials believe that up to 15 years in prison and a spot on the sex-offender registry is appropriate.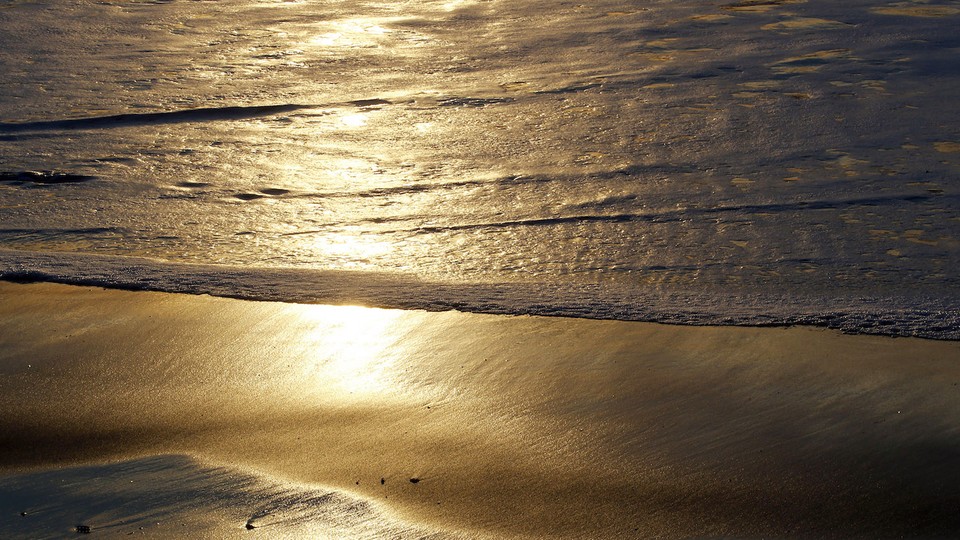 What is the appropriate penalty for having sex on the beach? This is a story about how that offense, like so many others, allows a penalty far longer than is just.
Were I a cop who stumbled on a couple hooking up beneath a blanket at night I'd look away. Confronted with people going at it during daylight hours in view of passersby, I'd think, "The abrasiveness of sand dissuades most people from doing this and the best outcome would be for Fark.com to mock their breach of community standards, but I suppose I'm obligated to make them stop and issue a ticket."As a prosecutor, I'd seek a sentence of community service plus one weekend of house arrest with the Jimmy Buffett song "Who's the Blond Stranger?" played on repeat over and over and over. A person never forgets that.
But it turns out that actual Florida lawmakers and prosecutors are wildly less forgiving of sex on the beach. "A jury Monday found a couple guilty of having sex on Bradenton Beach after only 15 minutes of deliberation," The Miami Herald reports. "The convictions carry a maximum prison sentence of 15 years."
Both will also be placed on the state's sex-offender registry.
Hester Prynne got three hours on the scaffold and a scarlet 'A' sewn into her dress and generations of high school students felt deep in their guts that the Puritans wronged the woman. In a porn-soaked era this couple faces sanctions orders of magnitude more harsh. Why does the law even allow 15 years as a possibility? Granted, their sex on the beach was flagrant. They reportedly had intercourse in broad daylight, took a nap, and then did it again in view of a family. The accounts in the press make it sound like others on the beach saw neither genitals nor penetration but could definitely tell what the couple was doing.
What were they thinking?
Here are details from The Miami Herald:
Jose Caballero, 40, and Elissa Alvarez, 20, were charged with two counts each of lewd and lascivious behavior for having sex on a public beach on July 20, 2014. Video played in the courtroom during the 1- 1/2-day-long trial showed Alvarez moving on top of Caballero in a sexual manner in broad daylight. Witnesses testified that a 3-year-old girl saw them. A sentencing date was not announced, but Assistant State Attorney Anthony Dafonseca said they will pursue a harsher sentence for Caballero than Alvarez, since Alvarez has no prior record and Caballero has been to prison for almost eight years for a cocaine trafficking conviction.

The state will ask for jail time for Alvarez and prison time for Caballero. Dafonseca said due to Caballero being out of prison less than three years before committing another felony, he's looking at serving the maximum time of 15 years. "We gave them a reasonable offer, what we felt was reasonable, and they decided it wasn't something they wanted to accept responsibility for," Dafonseca said. "Despite the video, despite all the witnesses."
Let's assume they're guilty, as the jury found. They shouldn't have done what they did. But come on. 15 years in prison? No three-year-old is harmed by seeing adults on top of one another doing something no three-year-old understands. Mike Tyson got 6 years for raping a woman. These people may get more than double? Jamie Coffey's blood alcohol level was more than double the legal limit when he ran a red light, crashed his car, and killed Christina Stoddard. A Florida court gave him the maximum sentence: 15 years. Beach sex carries the same potential penalty as killing someone while driving drunk?  
Ed Brodsky, an elected state attorney, made a special point of joining the local prosecutor in the case against the couple. "When asked why the case was an important one to the state attorney," The Miami Herald reported, "Dafonseca said it was important that the community knew what wouldn't be tolerated on public beaches." Part of me wants to move to Florida and organize a recall campaign against this man. There's no epidemic of public sex on Florida beaches. If there were, issuing hefty citations would be more than enough to end it.
By urging that this man be sent to jail for 15 years and holding out the possibility of his paramour getting the same sentence these prosecutors are acting unjustly. They're also harming the public in a way that voters should recognize. If Caballero gets 15 years, the state will spend $308,295 incarcerating him alone. Say the woman gets a much shorter sentence and it all comes out to $500,000. Can anyone defend the proposition that half a million dollars in taxpayer money is best used caging people who had sex on the beach once?  And when the public consults the state's sex-offender registry to see if there are any predators nearby they do not want it clogged up with these two!
Reformers in the Republican and Democratic parties are beginning to confront the problem of over-incarceration. They face some resistance. I support reforms not because I'm eager to let murderers or rapists out of jail any sooner, but because my comfort imprisoning perpetrators of serious violence for years on end coexists with the knowledge that America punishes millions of non-violent offenders so far in excess of what they deserve that it feels unreal.
But it isn't.
Two actual Floridians, Assistant State Attorney Anthony Dafonseca and Ed Brodsky, an elected state attorney, are not scandalized by the potential penalty in this case. They are not embarrassed to talk about it in public.They want to take a 40-year-old and put him in prison until he's 55. They want a woman who was 18 or 19 at the time of the encounter to go to jail and to face restrictions on where she can live and work for the rest of her life. The couple did something wrong. But I find the behavior of their prosecutors far more obscene.