The Moral Weight of Warfare, Explored in a New Book
A "chickenhawk nation" sends men and women to combat without fully reflecting on the strategic and moral consequences of open-ended war. An American who supervised interrogations in Iraq reminds his fellow citizens of the cost.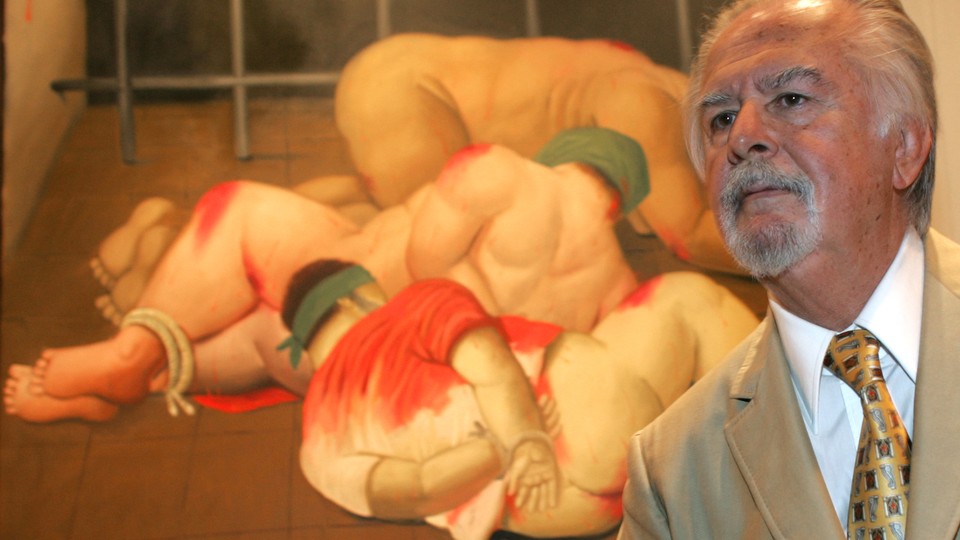 The literature of Iraq and Afghanistan is increasingly rich with journalistic accounts, battlefield memoirs and reports, and war-based fiction. In the latter category, two of my favorites remain Billy Lynn's Long Halftime Walk, which I discussed at some length in my Chickenhawk Nation piece; and Redeployment, by Phil Klay.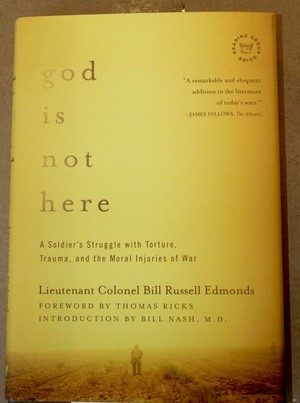 Bill Russell Edmonds's God Is Not Here, just published this week, differs from the others in being an Iraq memoir from someone who supervised prisoner-questioning inside the "enhanced interrogation" room. The book is told in an unconventional but, to me, a cumulatively very effective fashion, cutting back and forth between traumatic scenes in Iraq and later ones in a "Behavioral Health Clinic" in Germany, where Edmonds was coping with the moral and mental effects of what he had seen and done.
One of my Chickenhawk themes was that the United States has undertaken military obligations that should raise deep moral and civic questions. These questions that range from the short-term ethics and long-term effects of drone warfare, to what happens to a democratic nation engaged in open-ended war. (My friend James Stevenson, a long-time military-affairs writer, offers a new look at the legality of drone strikes in "Protecting American Citizens From Drones" at Antiwar.com.)
Every war raises moral questions, even the "good" wars. But during America's ongoing anti-terrorist long wars, I argued in my article, too few Americans have sensed the weight of such questions, because so many are so buffered from any real involvement in what their country is doing in their name.
God Is Not Here is all about the moral weight of what individuals do in the country's name. The subtitle makes that clear: A Soldier's Struggle with Torture, Trauma, and the Moral Injuries of War. I found it a powerful piece of work.
* * *
I don't know Bill Russell Edmonds but read an advance copy of the book and did a cover blurb for it. This may put today's item in the "books by friends" category, in which I am recommending books from other than a pure arm's-length perspective. For previous episodes in the Books by Friends series, please see this one from last fall and this from the past weekend.