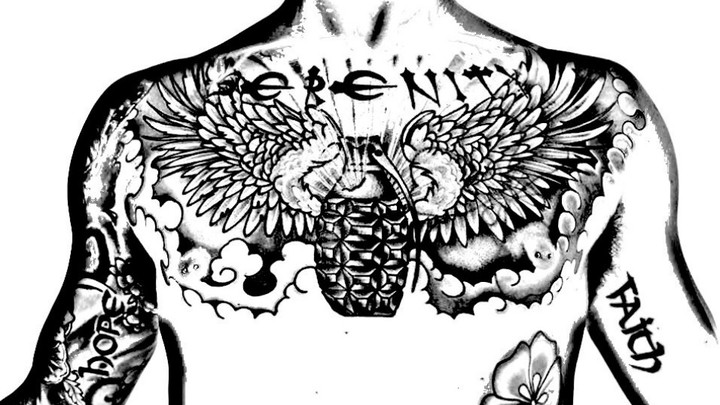 Jeff Slater, an Army Infantry veteran who served in Iraq, is featured in an online exhibit called War Ink that focuses on the tattoos of American combat veterans.
Tattoos often express experiences that are too painful or complex to put into words, but they can also be a signal that someone is willing to share a story.
Jeff Slater's story grabbed my attention because when I was in the Reserve Officer Training Corps, there were a lot of cadets, myself included, who couldn't wait to see combat. Many were later deeply scarred by the realities of military life. I was moved by Jeff's struggle to be vulnerable and open about his experiences. What follows is an illustration of his tattoo, and his story.
---
We want to hear what you think about this article. Submit a letter to the editor or write to letters@theatlantic.com.
Jason Novak is an illustrator based in Oakland, California.