ISIS Takes Credit for the Texas Attack
While officials have yet to address the group's claim, the Garland shooting is the first act of terror on American soil claimed by the Islamic State.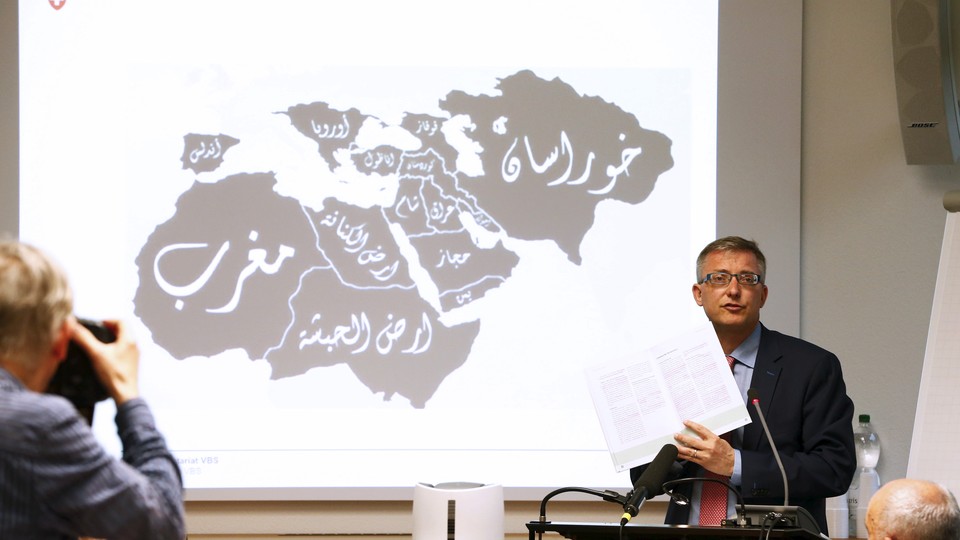 On Tuesday, ISIS took to its radio station to boast that the men who attacked the Muhammad Art Exhibit and Cartoon Contest in Garland, Texas, on Sunday night were "two soldiers of the caliphate." The claim, which has not yet been verified by any American officials, is the first attack on American soil for which the terror group has taken responsibility, but ISIS vowed it would not be the last:
We tell America that what is coming will be even bigger and more bitter, and that you will see the soldiers of the Islamic State do terrible things.
How Credible Is the ISIS Link?
As federal investigators seek to determine if either of the men involved in the shooting had links to terrorists, Garland Mayor Douglas Athas told "Fox & Friends" on Tuesday morning that there was "no evidence" of an Islamic State connection.
In recent months, ISIS has taken responsibility for deadly attacks in places like Tunis and Yemen despite little evidence of its involvement. Or, as Reuters put it, "Experts warn that militant groups have been known to claim credit for attacks in which they were not involved."
Some terrorists have claimed to have been inspired by ISIS, even without having received funding, training, or weaponry, further complicating the picture. One man involved in the Paris shooting in January and another in a hostage crisis a cafe in Sydney, Australia, last year sought to claim they were acting on behalf of ISIS.
Even as the group warned of more attacks, it offered no proof of its involvement in coordinating or supporting the shooting. "They may not have had formal contact," one former FBI agent told CNN. "They may have had email communication or read communications from ISIS, but I don't think they were directed by ISIS."
What We Now Know About the Suspected Shooters
Details about Elton Simpson and Nadir Soofi, the men who were named by authorities in Sunday shooting, were initially limited in the immediate aftermath of the attack. In the past day, reports revealed that the two men had been roommates in Phoenix, Arizona, and that Simpson had been convicted of lying to federal authorities about his plans to join the terrorist group al-Shabab in Somalia.
On Tuesday, ABC News reported that Simpson had sent private messages on Twitter indicating that he sought to travel to Syria to join ISIS and had attempted to recruit others to do so. "Bring your passport. If you have $4,000, that's enough to travel with," one message read. His plans were frustrated by FBI raids that captured potential recruits in Minneapolis and San Diego.
While the Illinois-born Simpson had been known to authorities since 2005, Nadir Soofi is more of an enigma. According to local reports, Soofi was born in Garland, Texas, where the Sunday's attack took place, had briefly lived in Pakistan, and ran a carpet cleaning business in Phoenix. In interviews on Monday, his family expressed grief and surprise that Soofi had been involved in the attack and shared their suspicions that Soofi may have been radicalized by Simpson.
"I don't know if something snapped [at the time of the attack] or if Elton Simpson was just working on him," his mother told the BBC.