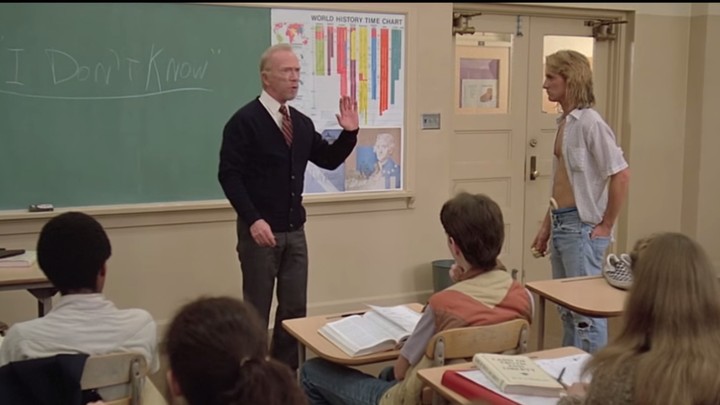 Recently I mentioned that during service on the jury in a Washington D.C. criminal trial, I had been alarmed to hear a police officer nonchalantly talk about catching a fleeing suspect from behind and then whacking him with an "ass baton."
When the trial was over, the judge explained what had really been going on.*
This is the category of language mix-ups known as Mondegreens. A reader adds:
I once sat through an honors ceremony in college in which people kept referring to Airhead High School. I was very upset; did any school deserve such a derogatory term?

After a while, I saw a program, and came to understand that it was Arrowhead High School. That's what a Wisconsin accent can do to the language.
---
* Explanation of the "ass baton": It's actually an "ASP baton," as explained in the earlier post. But no one says it the way it's spelled. As one friend pointed out: "The P  is silent. Like the pee in pneumonia. Or in swimming pool."  
We want to hear what you think about this article. Submit a letter to the editor or write to letters@theatlantic.com.
James Fallows
is a staff writer at
The Atlantic
and has written for the magazine since the late 1970s. He has reported extensively from outside the United States and once worked as President Jimmy Carter's chief speechwriter. He and his wife,
Deborah Fallows
, are the authors of the 2018 book
Our Towns: A 100,000-Mile Journey Into the Heart of America
, which was a national best seller and is the basis of a forthcoming HBO documentary.