The Aftermath of the Amtrak Crash
As the investigation into Tuesday's derailment continues, attention is shifting to the person who was guiding the train.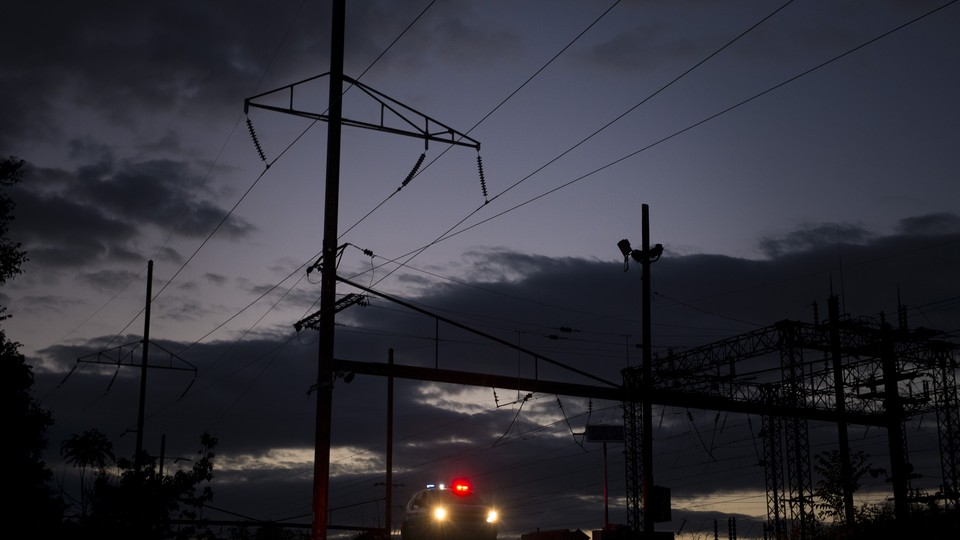 Updated 5/14/15, 1:08 p.m.
According to new reports, another body has been recovered from the wreckage of Amtrak #188, which derailed on Tuesday night. The discovery of a new fatality bring the death toll in the accident to eight, along with over 200 injuries.
In a press conference on Thursday, Philadelphia Mayor Michael Nutter told reporters, "We believe we have now accounted for all 243 individuals that we believe were on Amtrak train 188 on Tuesday night."
---
Soon after Wednesday's revelations that the Amtrak #188 was traveling more than twice its mandated speed when it derailed on Tuesday evening, Philadelphia mayor Michael Nutter pointed his finger at the train's engineer. "Clearly it was reckless in terms of the driving by the engineer," Nutter told CNN. "There's no way in the world he should have been going that fast into the curve. I don't know what was going on with him." Nutter added that short of a heart attack, "there's really no excuse that can be offered."
But much remains to be determined about the circumstances that caused the derailment. Robert Sumwalt, the National Transportation Safety Board official overseeing the investigation, characterized Nutter's remarks as "inflammatory." Sumwalt also said that a technology called positive train control "could have prevented the crash,"
according to
The New York Times.
"Based on what we know right now," Sumwalt said, "we feel that had such a system been installed on this section of track, this accident would not have occurred."
What We Know About the Engineer
As part of the investigation, Sumwalt said the NTSB hopes to interview the train's engineer "as soon as he's available and ready — I mean mentally and physically."
The engineer is a 32-year-old Queens native named Brandon Bostian. Citing his LinkedIn profile, Ryan Grenoble
notes at The Huffington Post
that Bostian
"has worked at Amtrak
for nearly nine years, the first half of which he spent as a passenger conductor before he became a passenger engineer in December 2010."
Bostian's lawyer, Robert Goggin, said on Good Morning America that Bostian "has absolutely no recollection whatsoever of the events." "He remembers coming into the curve (and) attempting to reduce speed," Goggin said. "The last thing he recalls is coming to, looking for his bag, getting his cell phone, turning it on and calling 911."
Goggin also told ABC News that Bostian suffered a concussion in the crash, had been in good health, and wasn't taking any medications. Bostian has reportedly turned over a blood sample and his cell phone to authorities.
The Search for Missing Passengers Continues
On Thursday, rescue workers continue to sift through the remains of the passenger cars looking for bodies and possible survivors. Meanwhile, more information has come to light about the passengers whose lives were lost in Tuesday's disaster.
As The Washington Post noted, the seven fatalities included "Justin Zemser, a 20-year-old midshipman at the U.S. Naval Academy; Rachel Jacobs, 39, chief executive officer of Philadelphia-based ApprenNet; Jim Gaines, a 48-year-old video software architect for the Associated Press; and Abid Gilani, 55, a Wells Fargo executive." Another passenger, Derrick Griffith, a dean at CUNY's Medgar Evers College, was identified late on Wednesday night.
According to The New York Times, "Fewer than a dozen people remain unaccounted for, according to an official with knowledge of the investigation." Given the number of passengers whose fates remain unknown, some expect that the death toll will continue to rise.