Damage Lingers From Retracted Rolling Stone Story
In a scathing open letter, UVA's associate dean of students Nicole Eramo accused the publication of causing her personal and professional harm.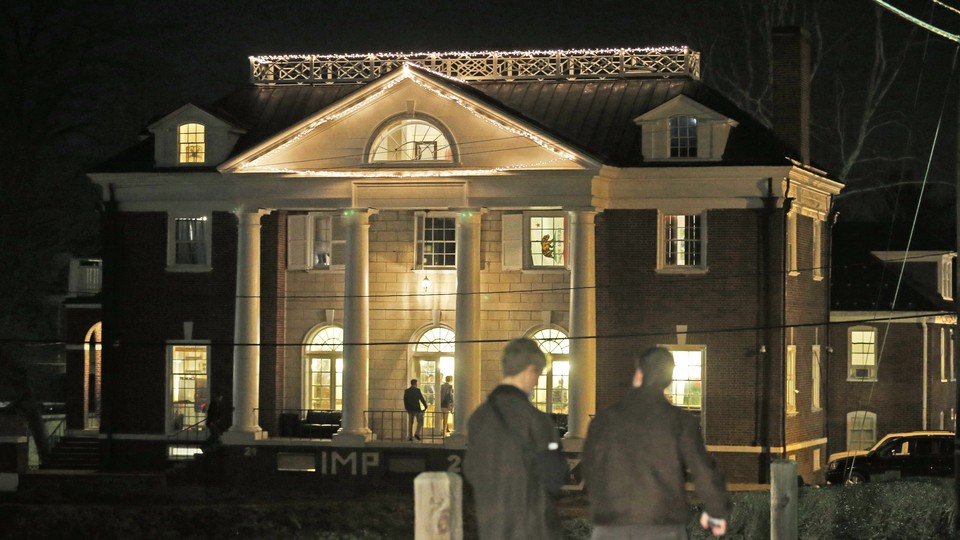 Much of the focus on Rolling Stone's retracted "Rape on Campus" article has centered around its journalistic failures. But three weeks after a Columbia Journalism Review investigation seemed to conclude the controversy, another subject of Sabrina Rubin Erdely's article has spoken out. On Wednesday, University of Virginia's associate dean of students Nicole Eramo blasted Rolling Stone in a four-page open letter addressed to founder Jann Wenner that accused the magazine of causing her personal and professional damage.
"Using me as the personification of a heartless administration, the Rolling Stone article attacked my life's work," she wrote.
The article centered around a UVA freshman named "Jackie" who alleged that she was raped by seven students at a fraternity party in September 2012. The next year, Jackie reported the incident to Eramo, an administrator experienced in dealing with victims of sexual violence. According to Jackie, Eramo reacted to Jackie's claim with indifference and stonewalling. During her reporting of the story, Erdely approached Eramo—but the dean declined to speak about Jackie's specific allegation out of fear of violating university policy. The incident frustrated Erdely. "I had actually gone to campus thinking that they were going to be very helpful," she said to CJR. Instead, the journalist portrayed Eramo's response as emblematic of how universities deal poorly with reports of sexual violence.
In her letter, Eramo disputed Jackie's account of their interaction. "I arranged for Jackie to meet with detectives almost immediately," she wrote. Jackie met with police twice in 2014, but ultimately declined to participate in the investigation.
The CJR review—which, at about 13,000 words, is substantially longer than Erdely's original article—provided a thorough examination of the article's journalistic shortcomings. "The failure encompassed reporting, editing, editorial supervision, and fact-checking," its authors wrote. But to Eramo, this explanation didn't account for Rolling Stone's damage to her reputation.
In her letter, Eramo described receiving "numerous abusive, vitriolic, and threatening emails, letters, and phone calls," including some expressing hope that she be killed or raped. The police investigation of the incident led the university to remove Eramo from working with students that she had assisted, she wrote, "forcing them to 'start over' with someone else."
"The magazine is more interested in currying favor with its friends in the media than truly making amends with those of us who have been hurt," she wrote.
Speaking to press about his book
Missoula
, which covers two rape trials in a college town, the author Jon Krakauer said the harms of the magazine story extend farther still, beyond damage to individuals. "
Rolling Stone
has a lot to answer for," Krakauer told
Salon.
"But I was appalled that the debate has all turned to ethics, the ethics of journalism, which is serious, but it's not enough. Talk about the damage this has done to the notion that women don't in fact lie all the time."