Our New Site (a Guide)
Life is change. How to make the most of recent changes here.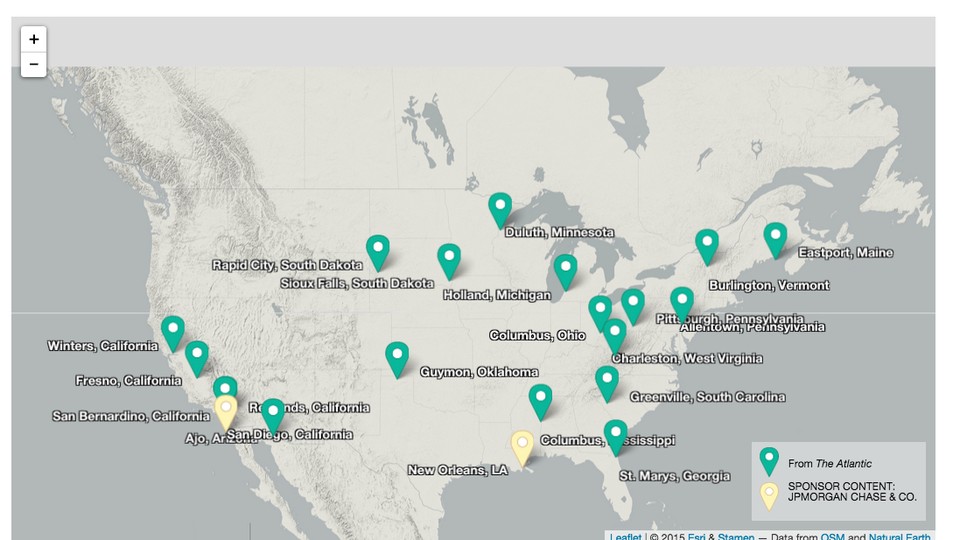 As you might have noticed, as of this past week TheAtlantic.com has a new look on the web. You can read an introduction of the idea behind it here, from TheAtlantic.com's editor, John Gould, and a sample of reader reactions pro and con here. The latter is from Chris Bodenner, who was part of our web team several years ago and whom we are delighted to welcome back as a senior editor specializing in reader engagement.
As both of these posts make clear, the plus of the new look is its emphasis on big, striking photos, and its accessibility for mobile users (which is how most people now read items on our site). The admitted minus is the removal of navigation tools from the homepage.
The homepage had been the way I mainly made my way around the site, with heavy reliance on the "Writers" and "Latest" listings plus various categories and channels. But the figures indicated that not many people did that any more. Most of what's read on the site, is now read via links on Facebook (overwhelmingly) plus Twitter and other social cues. For better or worse, that's reality. As our Kimberly Lau put it, as quoted in a Digiday story:
'There were like five different modules that people didn't click on,' [Kimberly Lau, general manager of Atlantic Digital] said. As for the nav bar, she said, 'It took up 200 to 300 pixels at the top of the page. What we found is, no one clicks on any of that stuff. We really took the opportunity to clear out a lot of the clutter.'
Thus the reason for this post: It's one of several periodic reminders of how you can hand-craft something like the old navigation system, if that had been an important part of how you, like me, found your way around the site. Sample links for items previously on or near the homepage:
However you get here, thanks for reading.
---
I had not expected to spend all of this week, just back from China, as an actual juror in a still-ongoing, dozen-count criminal trial in D.C. Superior Court. Eight-plus hours a day at the courthouse clearly take a toll on other "normal" responsibilities. But while I obviously can't say anything about this particular case, I will say that it's been a very interesting vantage point from which to consider the breaking news about our criminal-justice system. More on this as appropriate.