From Xizhou to Eastport to Ajo: Big Dreams in Small Towns
The same kind of ambition you see in political campaigns, races for sports championships, or attempts to score a big IPO—but toward a different end.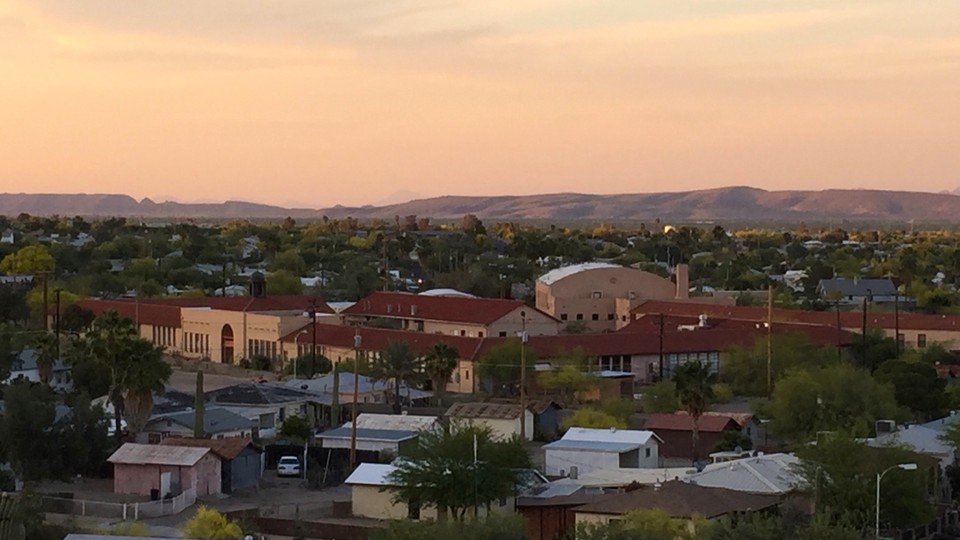 Their little town, Xizhou, had once been home to prosperous merchants and still possessed a large number of courtyard houses, temples, and other classic-style, once-beautiful buildings. Most had been spared destruction during the Cultural Revolution through the good fortune, as it appeared in retrospect, of having been commandeered as People's Liberation Army barracks. Here is a sample of how one of them looks now, after its restoration as a conference center and retreat.
* * *
In Ajo's case, the source of lost wealth is its adjoining, vast, open-pit copper mine. For a century before 1985, the mine employed most people in town. Since then, it has employed almost no one.
* * *
The NCCC, a branch of Americorps, is one modest answer to that question. On our visits to Ajo we saw the members of this NCCC team, themselves from every corner of the country, working all day long to build a new civic facility. These were great young people, and you'd feel better if you had met them, as we do. For the record, those in the picture are (not in order): Shamare Allen, of Long Island, New York; Reana Thomas, of Dublin, Ohio;  Tanner Lee, of Burlington, Connecticut; Ryan Verstraete, of Eaton Rapids, Michigan; Tiffany Farrar, of Bethlehem & Bronx, New York; Elizabeth (Biz) Austin, of Springfield, Vermont; Sahira Hurley, of Augusta, Georgia (in the green shirt, the team leader); Leahray (Lulu) Gallo, of Pollick Pines, California; and Brendan Faris, of Berlin, New Jersey.
* * *