Creating California's New Bohemia—in an Unexpected Locale
"It's a great time to be an artist in Fresno." This is a possibility I had never considered before visiting. And now ...
As we prepare to visit each new town on our travels, we make a list of things we've heard about it, good and bad, and the themes, contacts, and possibilities we want to explore.
Usually those lead to something. But in almost all cases, once we get on scene it's the questions we hadn't even realized we should ask, until we got there, that play a big part in our education about and impressions of a town. This is an obvious-seeming point: In reporting, and in life, you must both prepare for the foreseeable and be ready for the unexpected. But it's newly vivid in our minds. And the latest example is: the arts scene in Fresno.
* * *
Briefly let's re-set the stage. The central California city of Fresno, as chronicled in installments here, has the plus of being the major metropolis in one of the world's most valuable and productive (and now drought-challenged) stretches of agricultural land. It has minuses that range from the pollution, poverty, and unemployment of the surrounding Central Valley counties, to its own half-century's history of destructive urban sprawl, to an external and too often internalized sense of being a loser city in a winner state. We went into that mentality, and the impressive signs of a new generation turning it around, here and elsewhere.
The people in Fresno who have gotten our attention are those who are bored by or tired of Fresno's sad-sack positioning and believe it is already being turned around. We've talked about the mayor and other city officials; and leaders of a downtown tech startup who think Fresno can become the hub of technology for the farming world and go from there to other strengths; and the originators of creative approaches in the elementary and high-school sectors of the public schools.
To which we now add: the city's pioneers in the arts. "The Tower District is the bohemia of Fresno, and Fresno is the bohemia of California," a Fresnan named Heather Parish told us recently. If she were editing in real time, she probably would have said: Fresno should be the bohemia of our most populous and creative state. Here is what she is talking about and why she could dare say such a thing.
* * *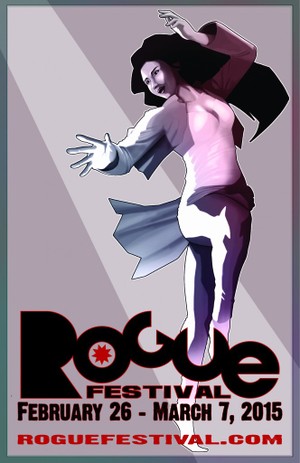 We met Heather Parish and Jonathon Hogan at the Sequoia Brewing Company in Fresno to talk about an effort they both are part of: a multi-day, across-the-city arts festival in Fresno known as the Rogue. (Hogan is one of three producers, along with Amber Strid and executive producer Barbara Coy-Hogan. Parish is a director and head of Rogue's publicity.)
This year was the 14th annual appearance of the Rogue Festival, with a growing number of acts, venues, and attendees year by year. The Rogue was launched in 2002 by a local dramatist, director, and impresario named Marcel Nunis. Since then each year's festival has had a distinctive visual symbol, known as the Muse, which appears on every poster, program, T-shirt, or other bit of information about the festival. That's the current 2015 Muse, "Moving Free," by local illustrator Christopher Cayco at right.
The selection of each year's Muse has itself become an arts-world focus, with a competition among local illustrators to produce image that will be the face of the festival, and then a formal "Muse Reveal" ceremony to announce the winner. (You can watch the 2014 Muse Reveal here and read about some previous competitions on Fresno Beehive.) This year's program also included a "Kid Muse," based on the main Muse theme, to introduce some children's programs.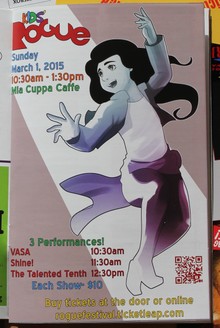 There is too much going on at the Rogue, at too many venues, by too many performers, for me to do anything more at the moment than say: Keep this festival in mind! The day before the official opening, my wife Deb and I went to a "Teaser" presentation in which some 30 of the festival's acts (out of 70+) gave brief previews of their performances. These were strictly limited to 120 seconds or less, with emcees Jonathon Hogan and Amy Querin walking out to slow-clap each act off the stage the instant the 121st second arrived. It was an effective way to convey the range of material on offer. For more on how this year's festival unfolded, please see follow wrap-ups like one in the Fresno Bee about the "Famous Haydell Sisters" or this in Kings River Life or this compendium in Fresno BeeHive.
* * *
What's the bigger point here? Actually three quick points, derived from time at the festival, several trips to the artsy Tower District of Fresno in which it is based, and a pre-festival talk with Jonathan Hogan, Heather Parish, and satirist-performer Jaguar Bennett, whose "How to be Wicked" act was a sold-out success at this year's Rogue.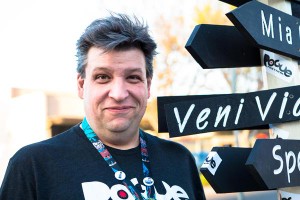 Point 1: I may be a slow learner, but by now I finally have gotten the message about the role of a lively arts community as a lever for broader civic recovery. Over the months we've reported similar developments in Pennsylvania (here and here) and in West Virginia and now in Arizona and many other places.
A strong arts community can't revive an otherwise-blasted economy on its own. But it gives people a reason to come downtown; it adds to a city's sense of its own identity; it can attract younger, more diversely experienced, better educated, and more entrepreneurial residents; and it can fill seats at restaurants, bars, and theaters. I used to think this was a little frill. No more. As we walked through the artsy, Rogue-centric Tower District of Fresno in the company of Hogan, Parish, and Bennett, owners of restaurants, bars, and shops in the neighborhood said how much the Rogue meant to their business during the festival, and afterwards.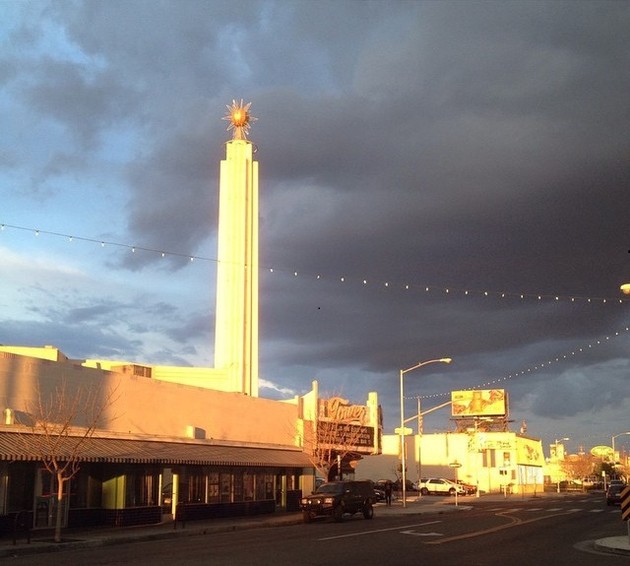 Point 2: Each town becomes artsy in its own way. To some extent—and we now say this with some experience!—if you've seen one hipster/evolving neighborhood, you've seen them all. Stores with fancy coffee, beer, cheese, cupcakes, meats, and food in general. Maybe cigars and craft distilleries. Bike paths and racks. Comic book stores and upscale tattoo parlors. Strollers, and yoga pants. You can fill in the rest. The Tower District of Fresno has a Chinese Food & Donuts store.
While in the Tower District you could be in Brooklyn or Berkeley or the hip parts of D.C. or elsewhere, and I say this in a positive way. To say "America all looks the same" at one point was mainly negative, and meant Applebee's and Lowe's. (Of which there are still plenty.) The cross-the-country improvement of little downtowns with their craft breweries and nice restaurants and 2nd-floor apartments is "homogenous" but in an "America is getting better" way.
But there are still distinct regional variations on what hipness can mean.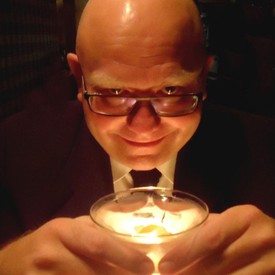 In Fresno, we heard considerable pride in the tough, gritty, "you don't think we're fancy but we've done something pretty great" arts culture the city has created. On the national scale, the parallels would be: Baltimore rather than Washington, Oakland rather than San Francisco, Detroit rather than Chicago, Chicago rather than New York.  "This is an arts culture that doesn't rely on grants," Heather Parish said. "It's homegrown. Do it yourself. We're far enough away from L.A. and San Francisco that we have to do things ourselves." The Rogue festival, even though it now attracts performers from around the country, displays that same tough pride.
During the Rogue Teaser performance, Jonathon Hogan talked about a new venue and said, "It's off-Rogue. That's like off-Broadway, but in Fresno." It got a bigger laugh than you might expect, because of what I understood to be its double level of self-deprecation-but-not-really. (That is, outsiders would think it was a self-put-down. Ho ho ho! Comparing Fresno to Broadway! But at the same time the locals were putting down the outsiders for their presumed betterness. Or something.)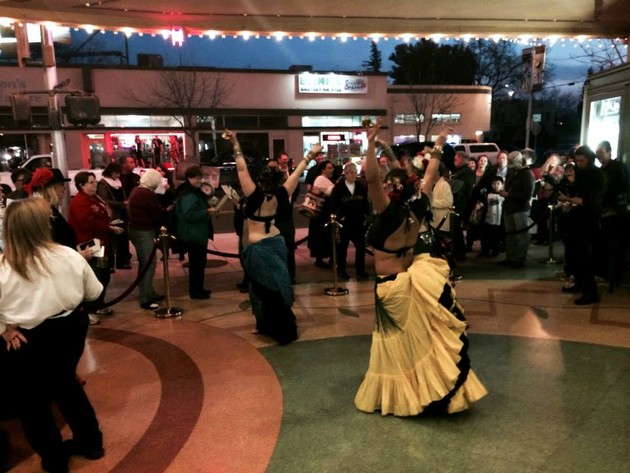 Point 3: Location, location, location. Why cheap real estate can foster a new creative center.
I can't say this often enough: Hyper-pricey real estate is the distorting fact of life ... in a finite number of cities. They're all the ones you know: Boston, New York, D.C., Seattle, S.F., L.A., and with diminishing intensity another dozen or so places.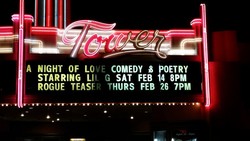 It is so, so different in the vast rest of America, where you can: start a family, start a business, start a school, start a studio in a place where real estate is cheap. Every calculation about the risks you can take, the cash flow you must maintain, the life balance you can work toward is different when a nice house costs a few hundred thousand dollars, rather than a few million.
Heather Parish spelled out what this means, first for the Rogue and then for the city in general. "In this arts system that doesn't rely on grants, it's run by volunteers and on small local contributions. But it's all so modest in cost that it can work that way."
Then she added: "The Tower District is the bohemia of Fresno. And Fresno is the bohemia of California. That's because you can afford to live here! And the pace of life is such that you can have a full time job if you need to, but not be so stressed out or have the 90-minute commutes of L.A., that you can do other things as well." In fact, many of the Rogue mainstays have "normal" day jobs, but still have time and energy to be almost full-time artists. Naturally I thought of Wallace Stevens and his day job as an insurance agent executive. [JF update: late-night mistake; thanks to Mark Feeney for catching.] "You can afford the garage as your studio, if you need it, which you can't do in San Jose any more."
"It is a good time to be an artist in Fresno," Heather Parish said. I had never even considered that possibility before meeting the people of the Rogue, but now I understand what she is talking about.
* * *
Here is a video from the Bee about some Rogue performers.