The U.S. Government's Foreign-Language Problem
Alleged discrimination against FBI employees with overseas ties is only the latest difficulty the government has had with interpreters and translators.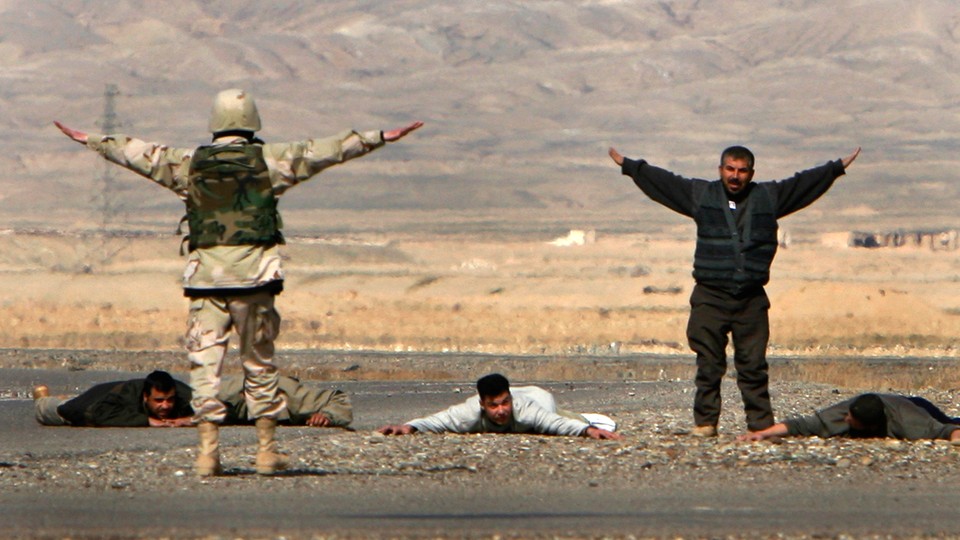 For American citizens wishing to serve their government as linguists, career advancement can present a vexing Catch-22. To acquire the language and cultural skills needed to succeed in the job, a linguist typically must spend years within a foreign country, developing ties with residents. But this experience abroad is a career obstacle too. According to a report in the New York Times, several FBI employees with ties in foreign countries have seen their careers stalled as a result due to being placed in a post-9/11 "risk-management" program devised by the agency.
The program, Post-Adjudication Risk Management, or PARM, subjects its targets to additional security screenings, polygraph tests, scrutiny of foreign travel, and reviews of electronic communications. The FBI notifies those agents placed under PARM review, but the process for getting off the list requires severing ties with family members and contacts living overseas. Even worse, some of the agents allege that the PARM program stalled their careers. Gamal Abdel-Hafiz, an Egyptian-born linguist who has worked for the FBI since 1994 and helped the bureau on high-profile terror investigations, believes he was placed in PARM in retaliation for supporting another colleague's grievances. The FBI, meanwhile, told him his placement resulted from frequent contact with and travels to Egypt.
"If you're in this program, it affects you from moving up," Bobby Devadoss, a Dallas lawyer representing Hafiz and other FBI agents in the program, told the Times.
In a statement released Saturday, the FBI acknowledged the existence of PARM but denied that being placed in the program harmed any prospects for career advancement.
The controversy over PARM is only the most recent language-related difficulty that the United States government has faced in conducting foreign policy. In the years after the September 11th attacks, the U.S. Army launched a campaign to recruit Americans qualified to serve as interpreters for languages like Arabic, Pashto, and Dari. Despite promises of high compensation, these efforts met with resistance. Worse, the Army expelled over 300 gay linguists for violating the now-defunct "Don't ask, don't tell" policy even as they were highly desired. Even those who served in Iraq and Afghanistan encountered enormous bureaucratic frustrations.
Translators and interpreters hired in-country encounter even more serious problems. In Iraq and Afghanistan, the U.S. military employed an estimated 50,000 natives as interpreters, luring them with the reward of safe passage to the United States. But the visa process has been slow, leaving behind a backlog of thousands. Meanwhile, these interpreters—considered traitors by groups like the Islamic State or the Taliban—take on enormous risks for themselves and their families.
Representative Adam Kinzinger, an Illinois Republican, is one of Congress' leading advocates for bringing Iraqi and Afghani interpreters to the United States. "While we do need to have good background checks and we do need to be cautious about this, it's been way too slow at this point and a lot of translators have given their lives in the wait," he told Reason. Fortunately, FBI employees stuck in the PARM program don't have to deal with risks to their safety. But 13 years after the September 11 terrorist attacks, it's worth asking whether such security safeguards do more harm than good.